On this date in 1950, Bob Feller demanded a pay cut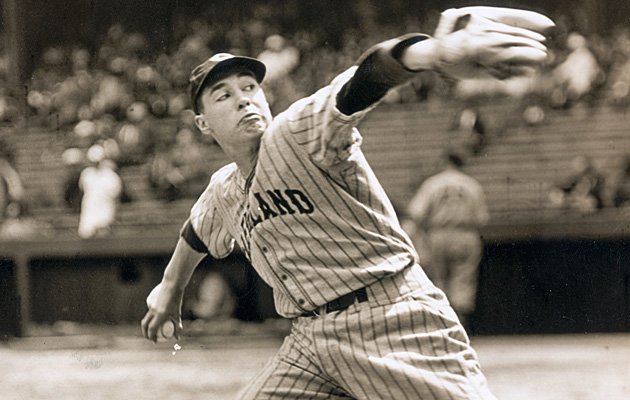 A strapping, youthful Bob Feller, early in his Hall of Fame career. (Getty Images)
I generally hate the "in the old days ... " talk about how much better baseball was in the distant past because most of the time it's hyperbolic romanticism with a hint of revisionist history. With this story, however, we can accurately use that line of thinking: Hall of Famer Bob Feller asked the Indians to decrease his salary after what he believed was a bad season. Seriously.
1950 #Indians Bob Feller asks for his salary to be reduced to $45k, a $20k cut, because he feels his 15-14 record doesn't merit an increase.

— ThisDateInBaseball (@ThisDateInBBall) January 18, 2013
Sure enough, an old newspaper article on the matter can be found on Google News (hat-tip to Big League Stew), where the report states Feller indeed took a $20,000 pay cut at his own request.
Feller was significantly worse in 1949 than he had been in previous years. In the three seasons leading up to 1949, Feller's average line was: 22-14, 2.75 ERA, 1.22 WHIP, 236 strikeouts, 25 complete games (!), six shutouts and 317 innings pitched. In '49, he went 15-14 with a 3.75 ERA, 1.34 WHIP and only 108 strikeouts in 211 innings.
Of course his regression from 1946-49 was gradual, Feller certainly wasn't terrible in 1949 and it was just one season. He bounced back a few years later to finish fifth in AL MVP voting.
It's admirable to find this sort of accountability in any player, let alone a superstar who ended up in the Hall of Fame. And, yes, it's worth mentioning that I cannot think of a single circumstance in this day and age when a player does something like that.
Some players do take less money to go play where they want (C.J. Wilson left more than $20 million on the table to sign with the Angels, for example), but we never hear about players telling a team to cut their pay from a contract in place due to what they believe is poor performance. I don't expect that to change any time soon, either.
For more baseball news, rumors and analysis, follow @EyeOnBaseball on Twitter, subscribe to the RSS feed and "like" us on Facebook.