Bobby Valentine, Sacred Heart athletic director?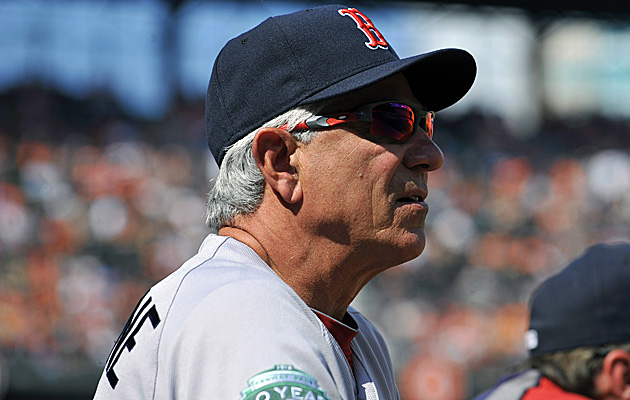 From Red Sox manager Bobby Valentine is interviewing the athletic director post at Sacred Heart. (US Presswire)
Bobby Valentine may be making an odd career change. He was fired after just one season as the Red Sox manager, and now Valentine is interviewing to become the new athletic director at Sacred Heart University, reports ctpost.com.
Sacred Heart is a Catholic university located in Fairfield, Conn., and belongs to the Northeast Conference.
This isn't to bash Sacred Heart in any way, but considering that being a baseball manager is a job only 30 men in the world get to hold, becoming an AD at a small Division I school would be a gigantic step backward in Valentine's career.
Then again, Valentine is still going to make more than $2 million in 2013 from the Red Sox, so I guess the joke is on us.
Hat-tip: CBS Boston
For more baseball news, rumors and analysis, follow @EyeOnBaseball on Twitter, subscribe to the RSS feed and "like" us on Facebook. Also, individually interact with us on Twitter: @MattSnyder27, @daynperry and @mikeaxisa.