New Cuban law allowed Jose Contreras to return home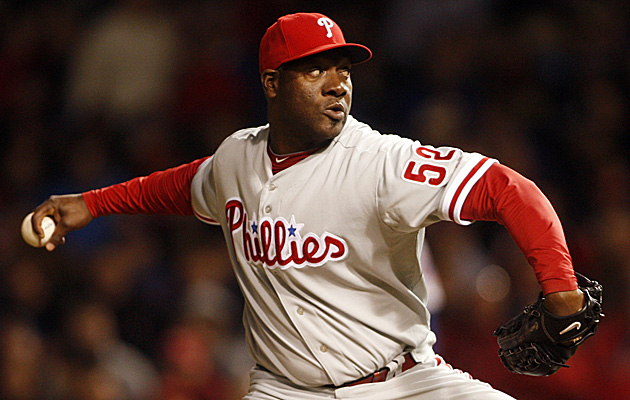 Contreras recently returned to Cuba for the first time in 10 years. (US Presswire)
Back in 2002, Jose Contreras defected from Cuba to play Major League Baseball. Since then, he had been barred from returning to his native country, where he left many friends and family members behind.
This month, however, the Cuban government lifted several island restrictions and now allows "high-level defectors" to return. Contreras is the first sports figure to take advantage of the opportunity and has returned home.
"Already, in the plane, I was crying. This is something big that I had waited 10 years for," Contreras told CNN.com. "It's years of pain that can't be erased, but I always had the hope that some day."
The timing for Contreras has worked out well, too, because he's been able to visit his sick mother in a hospital, according to the CNN.com report.
The full story on CNN.com is definitely worth the read. When watching the likes of Yoenis Cespedes and Aroldis Chapman play baseball at a high level, it's easy to forget all they went through in order to come play a game.
Yes, they make millions of dollars to do so, but they risk everything and leave behind family and friends. This new change is a great step for all Cuban baseball players and I think baseball in general. The more that movement between the United States and Cuba becomes open, the better off all of baseball will be.
The story also notes that Contreras would stay in Cuba for "a little while" before returning to America to work himself back into pitching shape in hopes to continue his big-league career.
Contreras, 41, had a 5.27 ERA and 1.17 WHIP in 17 relief appearances for the Phillies last season.
For more baseball news, rumors and analysis, follow @EyeOnBaseball on Twitter, subscribe to the RSS feed and "like" us on Facebook. Also, individually interact with us on Twitter: @MattSnyder27, @daynperry and @mikeaxisa.