Report: Yankees look into voiding Alex Rodriguez's contract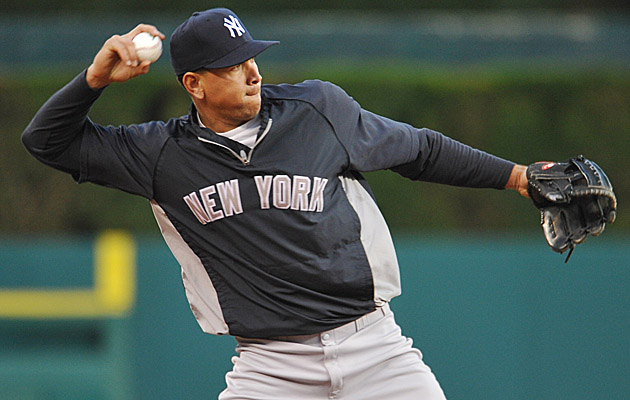 The Yankees would love to get out of A-Rod's contract. (US Presswire)
In light of the recent reports connecting Alex Rodriguez to performance-enhancing drugs, the New York Yankees may look into voiding the remainder of A-Rod's hefty contract, according to ESPN New York.
PEDs in MLB
Related content
Rodriguez has five years and at least $114 million left on his deal and is recovering from a major hip injury that will cause him to miss a huge chunk of the 2013 season, if not all of it. He's 37 years old and, while still productive when healthy, is clearly in the decline phase of his career. So obviously the Yankees would love to get out of this contract.
The only issue is ... they likely have no shot at doing so.
First of all, there are no precedents in place to void a contract over PED use, even among players who have failed a drug test -- which Rodriguez hasn't done. He has denied the allegations, as well.
Secondly, the MLB Players Association is one of the most powerful unions in the country and I doubt they'd take too kindly to seeing a member lose out on any money, much less a whopping nine figures.
Finally, as my colleague Danny Knobler noted on Twitter, baseball's drug agreement says all discipline on players must come from the league, not individual teams: "No club may take any adverse action" for a violation.
Wiping out $114 million certainly qualifies as adverse, I'd say.
So although the Yankees might be trying to void the deal, all they're really doing is alienating A-Rod and making a lot of noise.
For more baseball news, rumors and analysis, follow @EyeOnBaseball on Twitter, subscribe to the RSS feed and "like" us on Facebook. Also, individually interact with us on Twitter: @MattSnyder27, @daynperry and @mikeaxisa.