Carlos Marmol alleges extortion, countersues alleged victim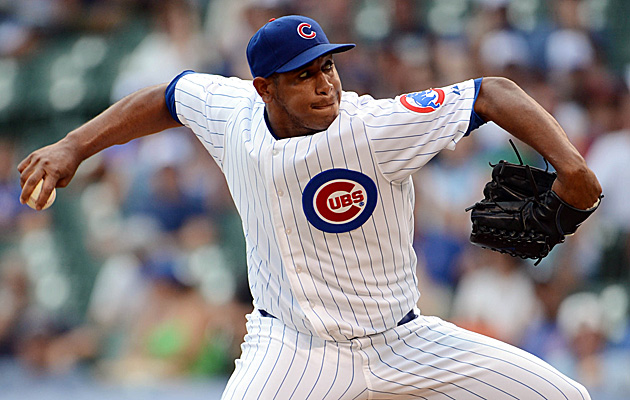 Marmol continues to vehemently maintain his innocence. (US Presswire)
Earlier this offseason, Cubs closer Carlos Marmol was accused of kidnapping and abuse by a 24-year-old Dominican woman. Marmol has maintained his innocence throughout the process, but now he's coming stronger than before.
"They tried to make me scared," he said (via chicagotribune.com). "They were going to (ruin) my reputation in baseball. The easy way is to (make a claim) and then I'd give them money. But I'm not going to give them money because I didn't do anything."
Marmol notes that this isn't all that uncommon in the Dominican Republic, with rich athletes being the target.
"We've got money, we play baseball and they think every (player) is stupid," he said (via chicagotribune.com). "They try and make money (off players)."
Marmol's lawyer has filed a countersuit against the accuser for attempted blackmail and Marmol still hasn't been formally charged with a crime. Meanwhile, pitchers and catchers reported to camp for the Cubs on Sunday, and Marmol is there -- despite requests by the accuser's attorneys to the court system to bar Marmol from leaving the Dominican Republic.
Marmol, 30, saved 20 games in 23 chances last season with a 3.42 ERA, 1.54 WHIP and 72 strikeouts in 55 1/3 innings. He lost his job temporarily, but once he was reinstalled as closer, he saved 18 games in 19 chances with a 2.15 ERA.
For more baseball news, rumors and analysis, follow @EyeOnBaseball on Twitter, subscribe to the RSS feed and "like" us on Facebook. Also, individually interact with us on Twitter: @MattSnyder27, @daynperry and @mikeaxisa.