Troy Tulowitzki had expected to get traded during past offseason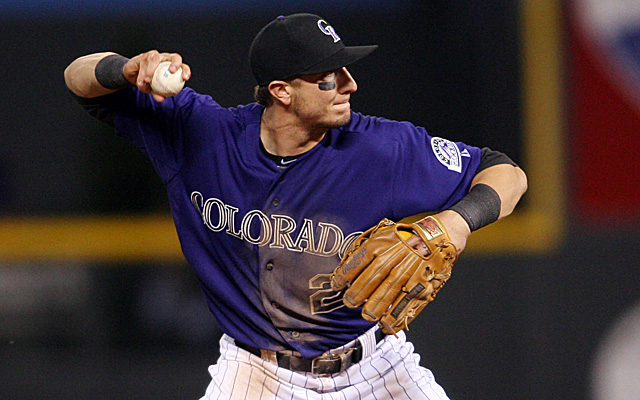 Though the Colorado Rockies are going through a bit of a rebuild, it would be pretty shocking to see them trade star shortstop Troy Tulowitzki. Yet that's exactly what he thought was going to happen this past offseason, according to Troy Renck of the Denver Post.
Renck reported Sunday that Tulowitzki cleaned out his locker at the end of the 2012 season, and Monday, Renck said Tulo "expected" to be traded.
Considering the Rockies didn't go full-on Marlins this offseason, moving Tulowitzki wouldn't have made much sense. He's 28 and has finished in the top eight of NL MVP voting three times. He's also locked up through the 2020 season. He's owed $20 million per season from 2015-19 and $14 million in 2020, when he'll be 36. It's a big contract, sure, but it's not franchise-crippling.
The argument against this would be that he's an injury risk, as he has been held to 47 (last year), 101 (2008) and 122 (2010) games at different points in his career. Still, I think his offensive and defensive prowess warrant that big a deal. Evidently the Rockies agree, because trade rumors involving Tulowitzki this past winter were nearly nonexistent.
For more baseball news, rumors and analysis, follow @EyeOnBaseball on Twitter, subscribe to the RSS feed and "like" us on Facebook. Also, individually interact with us on Twitter: @MattSnyder27, @daynperry and @mikeaxisa.