Indians slash concession prices, now boast $4 beers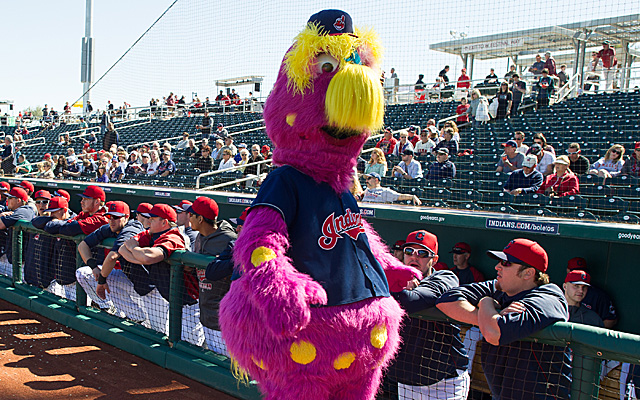 After a miserable second half to the 2012 season, the Cleveland Indians are doing everything they can to make their fans happy. The latest? They've slashed concession prices and now offer $4 beers, $3 hot dogs and $2 soda refills. Additionally, they will have 15 $1 hot dog nights.
"We've asked our fans what they want most in their ballpark experience at Progressive Field, and more affordable concessions prices routinely top the list," said Indians president Mark Shapiro (via MLBlogs network). "This is a way for us to let fans know we're listening to them and that we value them."
Ever since the end of the 2012 season, the Indians have been playing the part of an ex-boyfriend desperate to get his girl back.
They are wooing fans by getting themselves in better shape -- like signing Nick Swisher, Mark Reynolds and Michael Bourn in addition to trading for Trevor Bauer. They are improving their look, like bringing in high-profile manager Terry Francona. And now they are showering the fans with gifts in the form of cheaper ballpark fare.
It would appear to be working thus far, as opening day sold out in six minutes.
The most interesting part to me on the concession issue is the beer price (those who know me are nodding). Acccording to CBS Chicago, the average beer price in MLB stadiums last season was $6.17. Only two teams (Diamondbacks at $4 and Angels at $4.50) offered beers for cheaper than $5. The Indians' beer price in 2012 was $5.50, so this is a fairly large slash in terms of percentage.
For more baseball news, rumors and analysis, follow @EyeOnBaseball on Twitter, subscribe to the RSS feed and "like" us on Facebook. Also, individually interact with us on Twitter: @MattSnyder27, @daynperry and @mikeaxisa.