Orioles changing warning track from synthetic to natural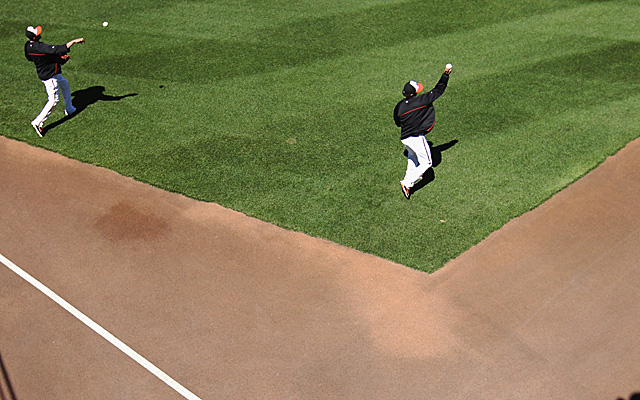 For the first time in the ballpark's history, Camden Yards will have a natural surface to serve as the warning track as opposed to a rubbery, synthetic track.
Via School of Roch blog:
The track is being replaced with a natural surface made out of a crushed stone. The color has been designed to match the brick throughout the ballpark and the warehouse.

Actual samples of the same brick have been ground up and are being used in the final material to create the proper color blend.

We're talking approximately 20,000 square feet of area, not just foul pole to foul pole. That's 300 tons of warning track material.
The main difference in the track will be that it won't have as much bounce as the previous track, meaning balls bouncing off the track won't jump quite as high. It's possible the number of ground-rule doubles decreases slightly, though that's also dependent on how many balls land on the track on a fly.
Otherwise, as noted in the blog by Roch Kubatko, the synthetic track had a tendency to retain heat on hot summer nights, so the natural surface should breathe easier.
For more baseball news, rumors and analysis, follow @EyeOnBaseball on Twitter, subscribe to the RSS feed and "like" us on Facebook. Also, individually interact with us on Twitter: @MattSnyder27, @daynperry and @mikeaxisa.