A tricycle crashed into Phillies manager Charlie Manuel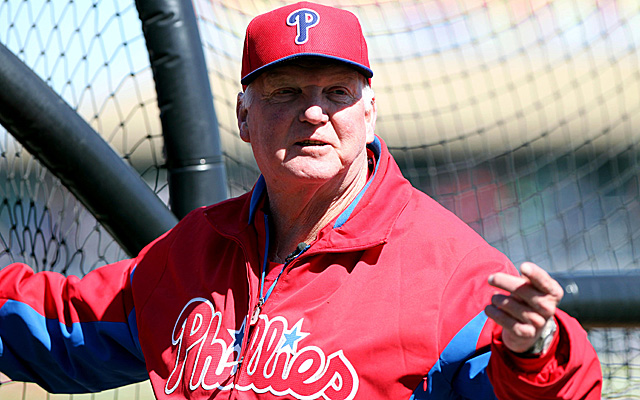 Phillies manager Charlie Manuel was seated on the dirt in front of the team's dugout Sunday when a tricycle crashed into him. Seriously.
Via MLB.com, Manuel was sitting between pitching coach Rich Dubee and catching coach Mick Billmeyer as the Astros staged a mid-inning tricycle race. And one of the contestants, presumably accidentally, ran into Manuel.
"That three-wheeler got me," Manuel said (MLB.com). "I saw him, man. I thought, 'He better get over.' He got me. He ran over me with a three-wheeler. Dubee was supposed to stop him there, isn't he? He's supposed to save me. He let me get run over. He said, 'Go ahead, hit him.' He ran over my toes, too, man."
I've said it before, but it's worth repeating: Gotta love spring training.
Hat-tip: Hardball Talk
For more baseball news, rumors and analysis, follow @EyeOnBaseball on Twitter, subscribe to the RSS feed and "like" us on Facebook. Also, individually interact with us on Twitter: @MattSnyder27, @daynperry and @mikeaxisa.