Happy anniversary, Kyle Lohse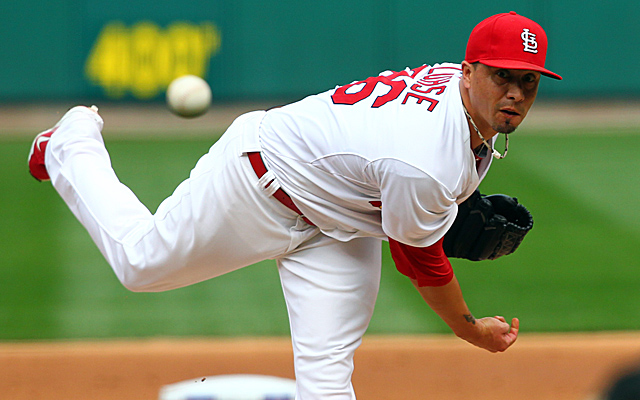 Back on Feb. 9, I noted that unsigned free-agent starting pitcher Kyle Lohse had previously been in a situation in which he was looking for a job into spring training. Now, though, he's venturning into uncharted personal territory. News of Lohse's signing with the Cardinals in 2008 broke March 13 and became official after he passed a physical on Friday, March 14, 2008.
So Thursday marks the five-year anniversary of Lohse signing with St. Louis. The deal that he signed in 2008 was of the one-year variety, but he was signed to a four-year extension later that year. In 2013, he's still lingering on the free-agent market with seemingly no deal imminent.
And remember, Lohse turned down a $13.3 million qualifying offer from the Cardinals to become a free agent.
Lohse, 34, went 16-3 with a 2.86 ERA and 1.09 WHIP in 211 innings for the Cardinals last season, finishing seventh in NL Cy Young voting. Considering his age and inconsistent track record, it's not surprising he didn't get a huge deal. But it's pretty shocking he hasn't signed by now.
And when the calendar turns to March 15, Lohse will be venturing into a situation that he has never experienced before.
Hat-tip: Jeff Passan on Twitter
For more baseball news, rumors and analysis, follow @EyeOnBaseball on Twitter, subscribe to the RSS feed and "like" us on Facebook. Also, individually interact with us on Twitter: @MattSnyder27, @daynperry and @mikeaxisa.