Mike Flacco (yes, Joe's brother) traded to Red Sox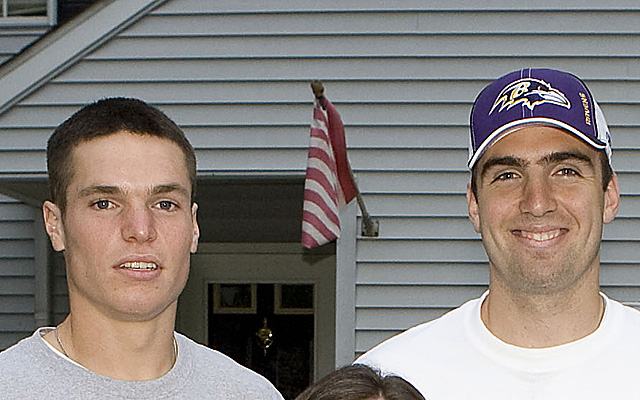 A Flacco playing in New England? Considering Joe Flacco's Ravens beat the Patriots in New England back in January -- en route to a Super Bowl championship -- that name can't be very popular in the area.
But maybe Mike Flacco can turn things around for his surname. The younger brother of Joe has been traded to the Red Sox. Even more interesting is that Flacco gets to Boston by way of Baltimore, as he was in the Orioles' system.
"Mike had a few years with us and the Red Sox had some interest," Orioles general manager Dan Duquette said (Baltimore Sun). "And we thought this would be a better opportunity for him. We talk to clubs every day to see if we have a match, and on this one we had a match."
The younger Flacco is 26 and he hit .218/.289/.337 with eight homers and 35 RBI in High-A last season as a corner infielder/corner outfielder. In looking at those numbers, it's pretty clear the intrigue in the story stops at him being Joe's brother. It's hard to see this guy impacting anything at the big-league level.
Hat-tip: WEEI.com
For more baseball news, rumors and analysis, follow @EyeOnBaseball on Twitter, subscribe to the RSS feed and "like" us on Facebook. Also, individually interact with us on Twitter: @MattSnyder27, @daynperry and @mikeaxisa.