One week until opening night in MLB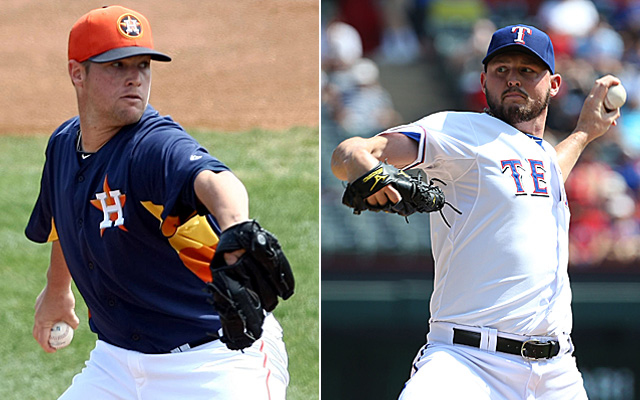 One week.
Seven days.
That's it. One week from Sunday, the 2013 Major League Baseball season begins when the now-American League Astros face off against their interstate and now AL West rival Rangers.
Bud Norris of the Astros takes the hill first in Houston, with Matt Harrison getting the ball for the Rangers next Sunday night on ESPN.
But it's about much more than just that one game. It's the start of a new season. With a new season comes the return to the beautifully unique potpourri that is crushed brick, freshly mown grass, peanut shells, hot dogs and beer. And best of all, the beginning of a new season brings hope to all.
How many of us thought the Orioles or A's had a chance of making the playoffs last year? Yet there they were, both getting further in the postseason than the mighty Rangers.
So what if you're a fan of the Twins, Cubs, Marlins, Mets, Rockies or Astros and everyone is telling you there's no chance they make the playoffs. It's the start of a new season and you have every right to dream. Please do. As Andy Dufresne told Red, "hope is a good thing."
Hope all you want. A new season is upon us in just one week, baseball fans. Life is good.
For more baseball news, rumors and analysis, follow @EyeOnBaseball on Twitter, subscribe to the RSS feed and "like" us on Facebook. Also, individually interact with us on Twitter: @MattSnyder27, @daynperry and @mikeaxisa.