Reds third base coach Mark Berry has cancer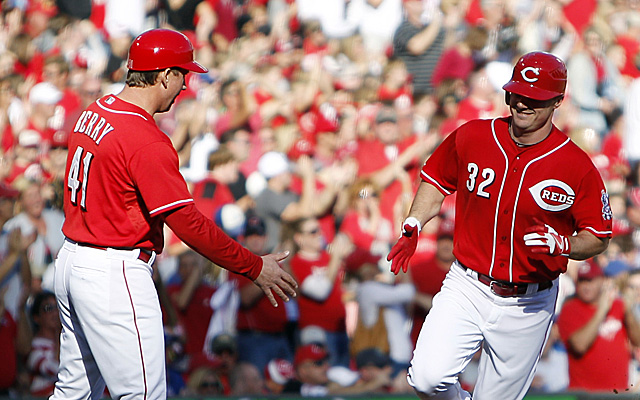 Reds third base coach Mark Berry told the team and reporters Sunday morning that he has been diagnosed with cancer in his tonsils and two lymph nodes on the left side of his neck (via C. Trent Rosecrans of the Cincinnati Enquirer).
"I have cancer," Berry told reporters after the team meeting (Cincinnati.com). "I know it sounds bad, the word cancer, but there are plenty of people in this clubhouse that have had it, and I know people around the game who have beaten it. My sister had it and beat it. That part hasn't bothered me."
Berry has a choice between surgery and radiation. If he chooses radiation, he won't be able to travel with the team during the season -- though any concerns like that are far secondary to his well-being.
Berry, 50, is a career Red. He was selected in the sixth round of the 1984 draft by the team. After seven seasons as a player in their minor-league system, he became a coach for the Charleston Wheelers in the Reds organization and has stayed with it since. He's been the Reds' third base coach since 2004.