Scott Baker suffers setback with elbow, could miss half the season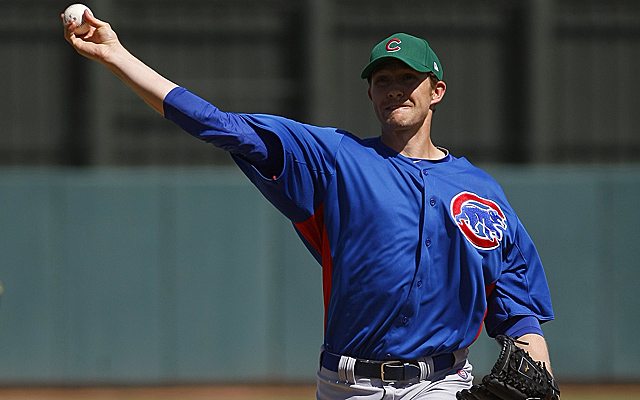 Cubs starting pitcher Scott Baker made one start this spring in his attempted comeback from Tommy John surgery before needing to be shut down. Sunday, news broke that Baker has a muscle strain in his surgically repaired elbow and may miss half the 2013 season.
''It's bad news," manager Dale Sveum said (via Chicago Sun-Times). "He's somebody you were obviously counting on to be there whenever it was going to be mid-April or May. So that's bad news whenever you lose a little bit of depth, but it's just going to take a little bit longer."
Baker is completely shut down for a month before he'll attempt to rehab and get back on the hill.
Baker, 31, had Tommy John surgery April 17 last season -- a procedure that these days generally has a comeback timetable of 10-14 months.
The right-hander went 8-6 with a 3.14 ERA, 1.17 WHIP and 123 strikeouts in 134 2/3 innings for the Twins in 2011.
The Cubs signed Baker to a one-year, $5.5 million deal this past offseason.
As far as the starting rotation, the Cubs will head into the season with Jeff Samardzija, Edwin Jackson, Travis Wood, Scott Feldman and Carlos Villanueva, with Matt Garza to join as soon as he is healthy.