After hot spring, Mets send prospect Travis d'Arnaud to minors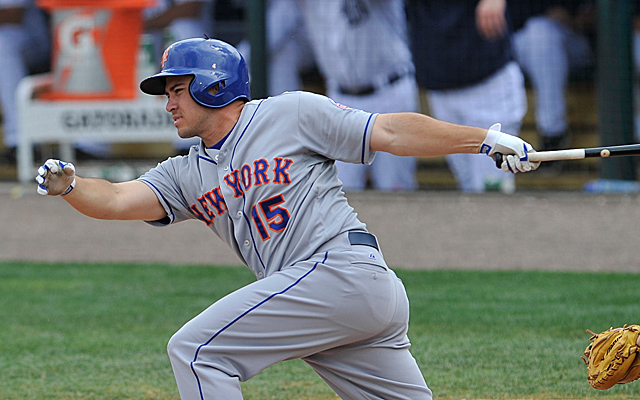 After the Mets beat the Cardinals 10-7 in spring training Sunday, they announced a series of cuts. Or, a better word choice in this sport would be to say they announced which players would be headed to the minor leagues. Among them was highly touted catching prospect Travis d'Arnaud.
Not that Mets general manager Sandy Alderson is displeased with anything the talented youngster has done this spring. To wit:
Alderson dished out high praise to d'Arnaud. Said if Buck got hurt tomorrow, d'Arnaud would be a front line catcher.

— Marc Carig (@MarcCarig) March 24, 2013
D'Arnaud, 24, concluded his first big-league spring in Mets camp hitting .342/.415/.457 with four doubles, four RBI and eight runs in 41 plate appearances. He's far more talented than expected starter John Buck, but there are mitigating circumstances with prospects on perceived non-contenders.
First of all, by starting d'Arnaud in the minors, the Mets can hold him down long enough to avoid him becoming a Super-Two in arbitration eligibility, holding off eventual free agency one extra season. Second, d'Arnaud still only has 67 career games in Triple-A under his belt, so the Mets may simply want to see him get a little more seasoning. Remember, Bryce Harper and Mike Trout both spent almost all of April in the minors last season and then went on to win their respective leagues's Rookie of the Year Awards.
So while d'Arnaud's progress is absolutely worth monitoring, this move to the minors isn't surprising.