David Wright likely to be in Mets' opening day lineup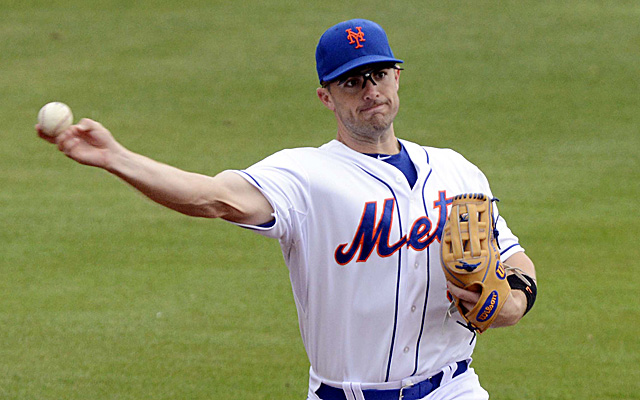 During the World Baseball Classic, Mets third baseman David Wright suffered from a strained intercostal muscle (which is in the ribcage area) -- an issue that threatened to delay the start of his regular season.
After a few weeks of working his way back into form, the Mets now believe he is "likely" to be in the opening day lineup (via Jon Heyman).
Even if he's not, however, this is great news for the Mets because it shows he's close to being back. Even if he misses opening day or even the second game, it sounds like he's going to miss less than a week at the absolute maximum, barring an unforeseen setback.
Wright, 30, hit .306/.391/.492 with 41 doubles, 21 homers, 93 RBI, 91 runs and 15 steals last season for the Mets. He was crushing the ball in spring training and then hit the ball even better in the WBC, earning the nickname Captain America.
Considering Wright signed a seven-year, $122 million extension in the offseason, it goes without saying he's the franchise player for the Mets.