Hideki Matsui to be on stamps in Japan
Former Yankees slugger -- who had a few other past-his-prime stops -- Hideki Matsui is a baseball hero back in his homeland of Japan. And now he has the stamps to prove it. Via Sanspo.com -- a Japanese sports outlet -- here are the Matsui stamps, which are produced by the Japanese postal system: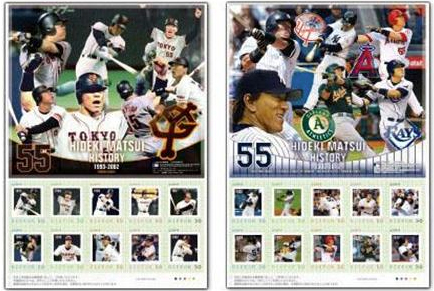 Looks like the smaller thumbs at the bottom are the actual stamps below the celebration of Matsui that is the stampbook cover, maybe? Sorry, I'm unfamiliar with the workings of the Japanese postal service. Regardless, cool feat for Godzilla.
Hat-tip: Hardball Talk