Is 2013 A.J. Burnett's swan song?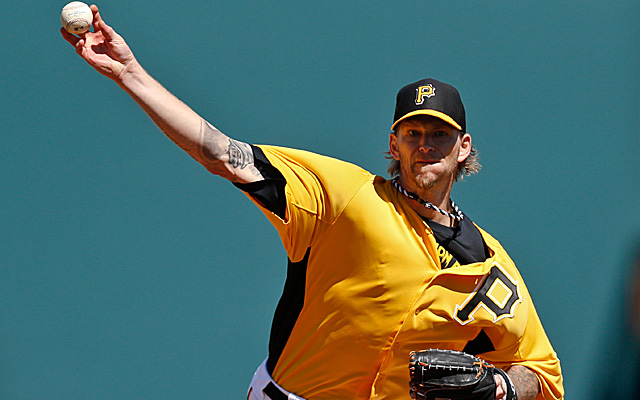 Pirates starting pitcher A.J. Burnett may be calling it quits after the 2013 season.
"I know it's going to come up," Burnett said, via triblive.com. "These guys [teammates] keep getting on me about it. They keep saying, 'Two more [years]! Two more!' I don't know. We'll see."
Burnett is 36 and in the last year of a five-year, $82.5 million contract he signed with the Yankees before the 2009 season. He was traded to Pittsburgh before last season.
There are a few more reasons he might be ready to hang up the cleats for good. In the triblive.com story, Burnett mentions his two kids, who are 12 and nine years old. Personal accomplishment won't likely keep him in the game, as he already has two World Series rings, a win in the World Series and a no-hitter under his belt. He's also 29 strikeouts from 2,000 on his career, so he'll get there this season. Anything beyond that is likely unattainable.
Also, Burnett will have made more than $120 million in his career.
Add it all up, and it's easy to see why this could be Burnett's last year.
Worth noting: Burnett told triblive.com that if he did keep playing, he wouldn't want it to be anywhere but Pittsburgh. It could be lip service, but that's what he said.