Photo of the Day: Um, I don't think that's Manny Ramirez
Veteran slugger of cowhide Manny Ramirez made his Taiwanese baseball debut on Wednesday (2-for-6!), and enthusiastic fans of the EDA Rhinos celebrated the occasion with a picture of ... someone else.
Please witness the following photographic evidence (Getty Images):
That is: a heartening and well-intentioned gesture! That is not: Manny Ramirez.
From our own electronic pages, we find something eerily similar: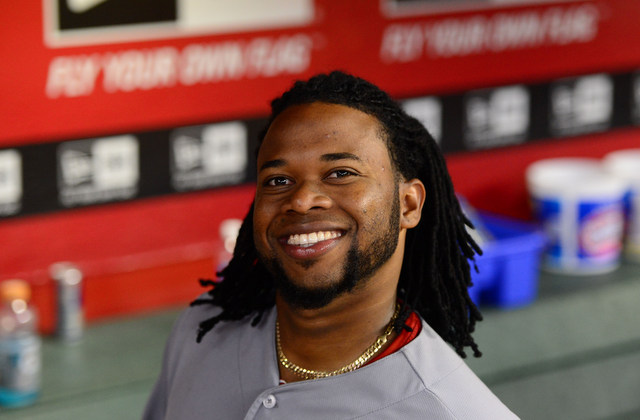 That, baseball enthusiasts, is Johnny Cueto, also known as "someone other than Manny Ramirez, despite similar grooming choices."
Still, it's the thought that counts. Let's take the "glass half full" approach and declare that Manny Ramirez and Johnny Cueto have the unflagging support of these two lovely and talented rooters.
Aside: The above-linked game story reveals that the opponents of Ramirez's EDA Rhinos were called the "Brother Elephants," which should absolutely be the new name of the A's should they relocate to San Jose.