Pablo Sandoval aggravates elbow injury; opening day in doubt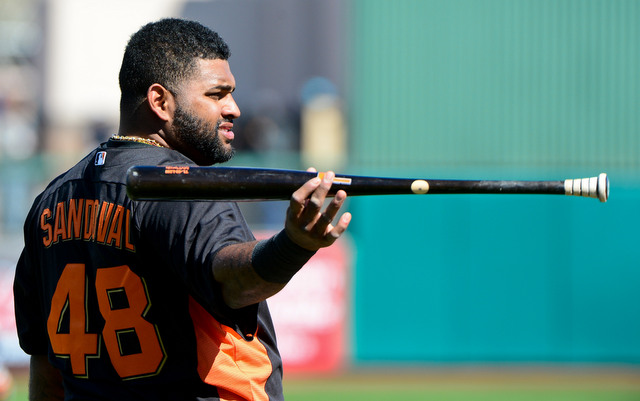 While playing in his first game since March 16, Giants third baseman Pablo Sandoval aggravated his right elbow injury in Friday night's exhibition against the Athletics according to Dan Brown of the San Jose Mercury News. He felt soreness after grounding out in the fourth inning.
"He said there was a little discomfort, so we shut him down,'' said manager Bruce Bochy. Earlier in the day, Sandoval said he was confident he would be with the team on opening day against the Dodgers, but he acknowledged they will take it day-by-day after the game.
In Sandoval's place, the Giants figure to use backup infielder Nick Noonan at third base. The 23-year-old was informed on Friday that he had made the club despite being optioned to Triple-A earlier in spring training. He took advantage of some extra playing time in recent weeks and impressed the team.
Sandoval, 26, hit .283/.342/.447 (124 OPS+) with 12 homers in 108 games last season as the team's primary No. 3 hitter. Noonan hit .296/.347/.416 in 129 games at Triple-A Fresno last season.