Jackie Bradley Jr. will be opening day left fielder for Red Sox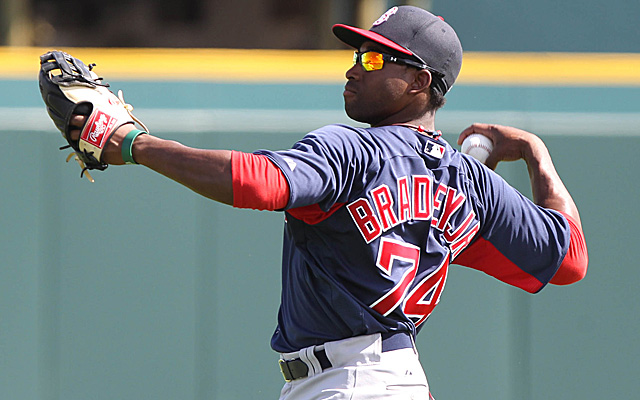 Jackie Bradley Jr. has been a hot name all spring in Red Sox camp, and it's now official that the promising youngster has made the opening-day roster. In fact, Bradley is going to be the opening-day starter in left field for Boston when the Red Sox open play Monday against the Yankees.
Bradley, 22, is a consensus top-40 prospect in all of baseball and had an incredible spring. He hit .419/.507/.613 with four doubles, a triple, two homers, 12 RBI, 13 runs and two stolen bases in 28 games.
A supplemental first-round pick (40th overall) out of the University of South Carolina in 2011, Bradley has never played above Double-A. He spent 67 games in High-A and 61 games in Double-A last season, putting together a combined line of .315/.430/.482 with 42 doubles, four triples, nine homers, 63 RBI, 90 runs and 24 steals.
With David Ortiz starting the season on the DL, the Red Sox will go with Jonny Gomes at DH and use Bradley in left, alongside center fielder Jacoby Ellsbury and right fielder Shane Victorino.