Welcome to the American League, Houston Astros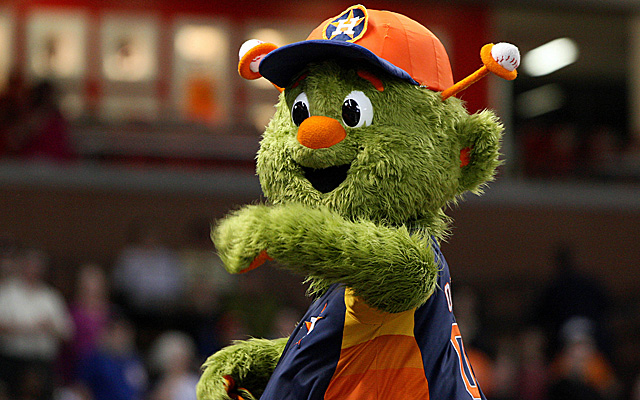 When Bud Norris throws the first pitch of the Major League Baseball season on Sunday night, it will mark a historic move. The Houston Astros will play as an American League team for the first time. The move is the first of its kind in history (NL to AL).
The Astros put to bed 51 seasons of National League baseball, the first three of which coming as the Houston Colt .45s. The franchise leaves behind a 3,999-4,134 record as an NL team along with nine playoff appearances and one pennant (2005). Take note in particular to the number of wins. The Astros' first win this season will be their 4,000th regular-season win.
The franchise has nine retired jerseys -- in addition to the league-wide retired No. 42 of Jackie Robinson -- which are Jeff Bagwell (5), Craig Biggio (7), Jimmy Wynn (24), Jose Cruz (25), Jim Umbricht (32), Mike Scott (33), Nolan Ryan (34), Don Wilson (40) and Larry Dierker (49). And now they'll look to build a few more stars of that caliber as an AL team.
The intradivisional rivalries of the past with the Cardinals, Cubs, Reds et al now shift to the Rangers and maybe someone from the group of the Athletics, Angels and Mariners.
The move comes with a new logo, new uniform, new manager and a massive rebuilding project. Still, new seasons are always about hope, and the Astros are set to have a celebration on a national stage.
Houston Texans star defensive player J.J. Watt will throw out the first pitch, the game will be televised on ESPN's Sunday Night Baseball and there's an opening day festival already under way on Crawford Street.
It's all set for a 7:05 first pitch, Houston time. And though many Astros fans are upset about the move, it's time to embrace this as a rebirth. The day of the first pitch as an American League team is here.