Dodgers place Chad Billingsley, Ted Lilly on disabled list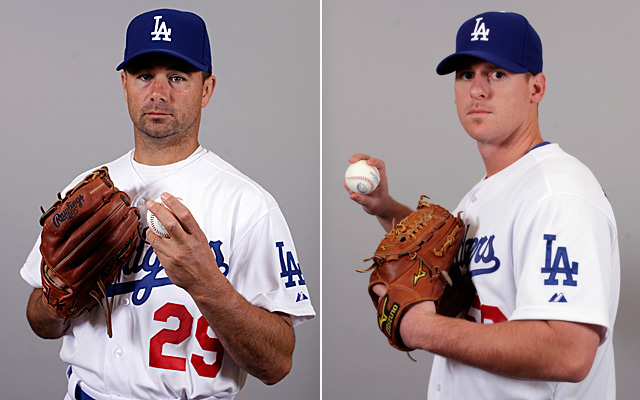 Saturday evening, my esteemed colleague Mike Axisa noted the Dodgers' starting pitching logjam. Sunday, they temporarily solved it by placing Ted Lilly and Chad Billingsley on the disabled list, both retroactive to March 22.
Both Aaron Harang and Chris Capuano are on the 25-man roster to open the season, but neither has been named a starting pitcher officially.
For now, the Dodgers' four-man rotation is Clayton Kershaw, Zack Greinke, Josh Beckett and Hyun-Jin Ryu. And it looks like Billingsley is going to be the fifth starter. As Bill Plunkett of the OC Register tweeted, the Dodgers "will need spot for Billingsley next weekend."
So, essentially, all the DL moves made Sunday do is buy the Dodgers a few extra days before having to do something with either Harang or Capuano -- whether that's a trade, permanent move to the bullpen or to designate one of them for assignment.