Mike Piazza will make his ballet debut in Miami on May 3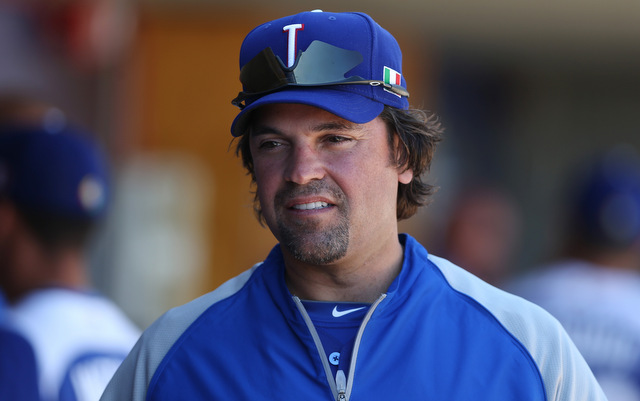 More MLB: Scoreboard | Standings | Probable Pitchers | Sortable Stats | Odds
Longtime big-league catcher Mike Piazza will make his ballet debut on May 3 as the gangster in Miami City Ballet's production of George Balanchine's Slaughter on Tenth Avenue at the Adrienne Arsht Center for the Performing Arts in downtown Miami.
I'd be less inclined to believe this had I seen it on Monday, but it doesn't appear to be an April Fool's joke. From the release:
Piazza will not be dancing, leaping or catching ballerinas. But he will be sporting a 1920's-era gangster costume, throwing out a few lines Al Capone-style and then sitting back and watching the stage come alive with dazzling dance routines, a gorgeous Strip Tease Girl, a tap-dancing Hoofer and the colorful Ladies of the Ballet.

It was Piazza's six-year old daughter, Nicoletta, a student at Miami City Ballet School, and MCB's Artistic Director Lourdes Lopez, who, together prevailed upon him to pinch hit as the Gangster in Slaughter on Tenth Avenue for this May 3, one-night only, guest appearance. Although this is not Piazza's first acting experience – he's been a spokesman for Pert Shampoo and appeared in the TV sitcom Married with Children and the movie Two Weeks Notice – he never imagined that he would appear on stage as a cast member in a ballet production.

"It's going to be a lot of fun seeing the reaction of my two little girls," said Piazza, who played for the Florida Marlins, the New York Mets and is the author of The New York Times best-selling memoir, Long Shot (Simon & Schuster, 2013). "My oldest daughter is a student at Miami City Ballet School and for her to have the opportunity to see Daddy on stage is my little gift. I'm looking forward to it."
Piazza, 44, begins rehearsing for his one-night only performance in a little less than two weeks.
The former Dodger, Marlin, Met, Padre and Athletic recently served as the hitting coach for Team Italy in the World Baseball Classic. He retired in 2007 as a .308/.377/.545 career hitter with 427 home runs, and by pretty much any measure he is the greatest hitting catcher of all-time.
Piazza released his memoir entitled Long Shot in February, in which he said he belongs in the Hall of Fame. He also discussed a number of other topics, including performance-enhancing drugs and rumors about his sexuality.