Report: Francisco Cordero eyes 2014 comeback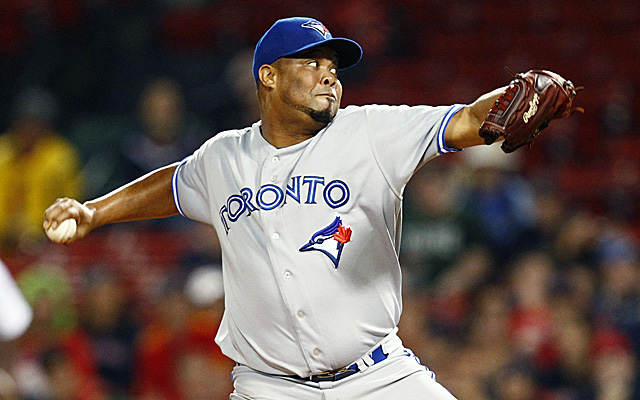 More MLB: Scoreboard | Standings | Probable Pitchers | Sortable Stats | Odds
Free agent relief pitcher Francisco Cordero will have surgery to repair an old injury in his left (non-throwing) shoulder, reports Ken Rosenthal of Fox Sports. Rosenthal then goes on to note that Cordero is planning to play winter ball and eyes a potential major-league comeback in 2014.
Cordero, 37, had a 7.55 ERA and 2.01 WHIP in 39 1/3 innings for the Blue Jays and Astros last season -- as he was shipped from Toronto to Houston in a 10-player trade in July.
The season was a drastic step backward for the three-time All-Star. In 2011, he saved 37 of 43 games with a 2.45 ERA and 1.02 WHIP in 69 2/3 innings. The decline could be seen coming, though, due to age, a loss in velocity and a massively declining strikeout rate.
Here's the dive in strikeouts per nine innings from Cordero's last season with Milwaukee and four in Cincinnati:
2007: 12.22
2008: 9.98
2009: 7.83
2010: 7.31
2011: 5.43
After the disaster that was the 2012 season, Cordero's going to have to be quite impressive to find work next winter.