Joe Mahoney, Marlins cleanup hitter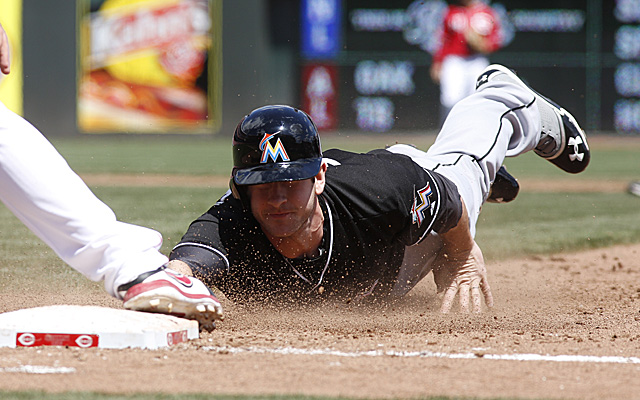 More MLB: Scoreboard | Standings | Probable Pitchers | Sortable Stats | Odds
Prior to opening day, I mocked the Marlins for having Placido Polanco as their cleanup hitter. Sunday, they're again worthy of mockery in this space. Joe Mahoney is going to serve as the protection for Giancarlo Stanton in Sunday's Marlins lineup.
That is, the same Joe Mahoney who is 1 for 9 in his big-league career. The same Joe Mahoney who is a career .265/.319/.389 hitter in Triple-A (132 games).
Yes, the Marlins' cleanup hitter Sunday has one career major-league hit and a sub-.400 Triple-A slugging percentage.
And because I used him as an example in the Polanco post, we'll do this again: Carlos Zambrano has a career .388 slugging percentage. In the majors. Or rather: Zambrano's major-league slugging percentage is one point less than the Marlins' Sunday cleanup hitter's Triple-A slugging percentage.
Ladies and gentlemen, your 2013 Miami Marlins.
Hat-tip: My boy C. Trent