1987 Barry Bonds card signed 'Say No To Drugs' hits eBay
More MLB: Scoreboard | Standings | Probable Pitchers | Sortable Stats | Odds
Barry Bonds signed an awful lot of baseball cards during his career, but chances are you've never seen one quite like this. A rare, 1987 Donruss card that Bonds signed "Say No To Drugs" has been listed for sale on eBay. Yes, that's how he actually signed the card. Here it is: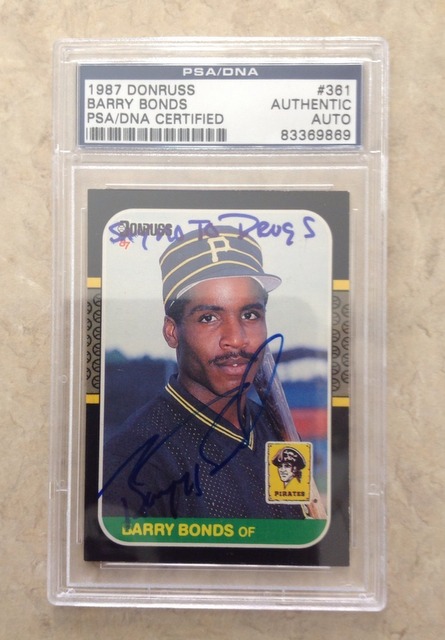 Considering everything that has happened in the last 13 years or so, that is some major, Grade-A irony right there.
Oh, by the way. The seller is asking $100,000 for the card. Shockingly, it has not been purchased it yet. I guess no one keeps a hundred grand in their PayPal account anymore.
(h/t Sports Grid)