Otis Nixon was arrested on drug charges Saturday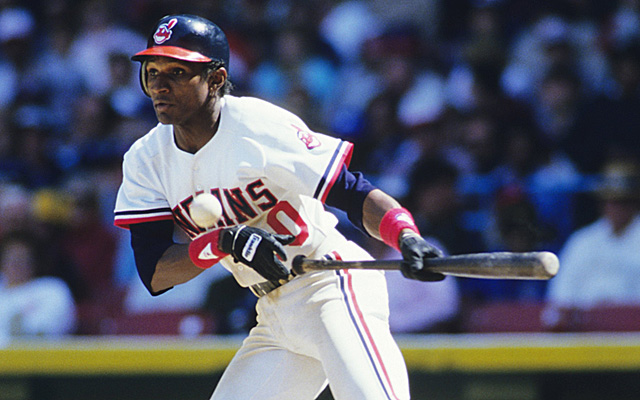 More MLB: Scoreboard | Standings | Probable Pitchers | Sortable Stats | Odds
Former Major League Baseball player Otis Nixon was arrested this past weekend on drug charges in Cherokee County, Ga.
From the Atlanta-Journal Constitution:
Nixon, 54, had a crack pipe in his pocket and a crack rock in his vehicle when he was stopped on I-575 early Saturday, according to a Cherokee County Sheriff's Office reported obtained by the Atlanta Journal-Constitution.

A 911 caller reported a red Dodge Ram pickup truck driving erratically on I-575 north shortly after midnight and a deputy was dispatched and pulled the truck over, the report states. A state trooper assisted with the traffic stop.

Inside Nixon's truck, investigators found a small rock substance believed to be crack cocaine, the report states. Nixon also had a crack pipe in his pants' pockets, deputies said.

"Otis admitted to me that the substance was crack cocaine but it didn't belong to him," a deputy wrote in the report. "Otis said the crack cocaine and the pipe belonged to his son."
Nixon passed field sobriety tests, but he's still reportedly in jail on an $11,800 bond.
Nixon spent parts of 17 seasons in the majors, playing for the Braves, Indians, Expos, Blue Jays, Twins, Red Sox, Dodgers, Rangers and Yankees. He ranks 16th in baseball history with 620 stolen bases.
The former outfielder has had drug-related issues in the past. He was arrested in 1987 on drug charges and failed a drug test in 1991. In recent years, Nixon has publicly stated that he was able to conquer his drug addictions.