Good news: MRI shows no tear in Ramon Ortiz's elbow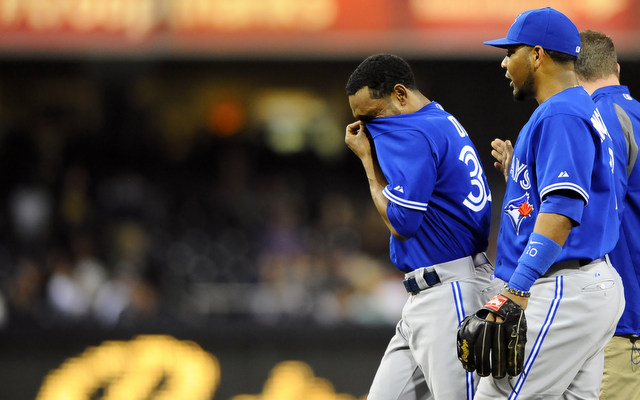 More MLB: Scoreboard | Standings | Probable Pitchers | Sortable Stats | Odds
On Sunday, Blue Jays right-hander Ramon Ortiz walked off the mound with tears in his eyes and looking very much like a 40-year-old pitcher who knew he had just thrown the final pitch of his big-league career. He exited the game with an elbow injury but not before slamming his glove and being consoled by teammates. It was a heart-breaking scene.
There is some good news, though. An MRI on Ortiz's elbow showed no tear, according to Mark Zwolinksi of the Toronto Star. The injury is officially called an strain for now, but they still have to perform more tests. That his elbow ligament remains intact is very good news.
"There's swelling there still, so they're going to let it go down a bit and then re-examine it," said manager John Gibbons on Tuesday, "so that's some good news for Ramon."
Ortiz went 1-2 with a 6.04 ERA and 1.78 WHIP in 25 1/3 innings spread across four starts and three relief appearances before the injury. He has been pitching professionally since 1996 and never had a major arm injury despite routinely throwing 150+ innings a year between the majors, minors and winter ball.