Mets PR guy really wants David Wright to start the All-Star Game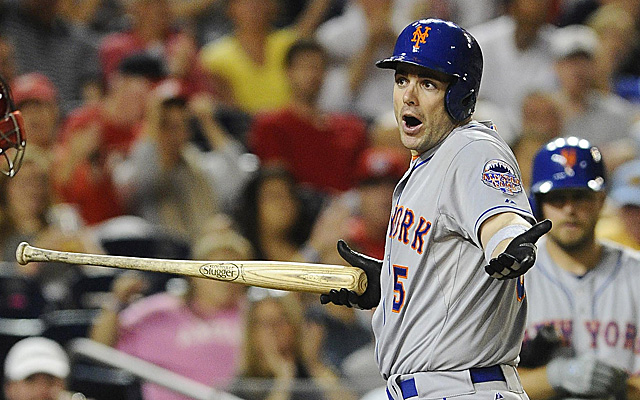 More MLB: Scoreboard | Standings | Probable Pitchers | Sortable Stats | Odds
With the Mets hosting this summer's All-Star Game at Citi Field, they surely would love to see a hometown hero in the starting lineup. Specifically, the wildly popular face of the franchise, third baseman David Wright.
He trails Pablo Sandoval in fan voting right now, and that's who beat him out to start at third in last season's Midsummer Classic. So, unfortunately, it looks like we're headed to Wright merely being a reserve.
Not that the Mets are going to take this thing sitting down.
According to deadspin.com, a Mets PR person contacted Cougar Life ("the cougar dating site for younger hot men to meet sexy older professional women") in an effort to get the site to push users to vote for Wright.
The letter deadspin obtained said the following:
Good morning-

We are trying to help push David Wright into the starting line-up for the 2013 MLB All-Star Game at Citi Field (his home stadium). He currently trails in the voting by 100,000 votes, even though he won your vote as "MLB's Hottest Cub". We were wondering if you would be able to blog/post a story asking your users (who apparently admire David and would love seeing him play in the All-Star Game) to go to the below link to vote David and #VoteWrightNow as he needs their help. Voting online ends July 3rd and updates come out once a week, so the more support/posts about David the better. We would be able to share weekly updates if you would like to help push "your cub" into the game and ask your members to #VoteWrightNow @ mets.com.

http://newyork.mets.mlb.com/mlb/events/all...

Let me know if you have any questions and feel free to give me a call if you would like to discuss over the phone.

Thanks for all your help.
That's right, Wright is the "hottest cub" for these cougars, as he beat out Cole Hamels, Matt Kemp, Carlos Gonzalez, Robinson Cano and a host of others in a poll on the Cougar Life website asking voters to pick who they'd most "want to round the bases with."
Anyway, the website was receptive and wanted to go all out, even send out emails to upward of 40,000 members. But then the Mets' PR person actually ran the idea by a superior, it was summarily shot down.
So it's back to the drawing board.
Hat-tip: Reddit baseball