Rangers to teach Jurickson Profar to play outfield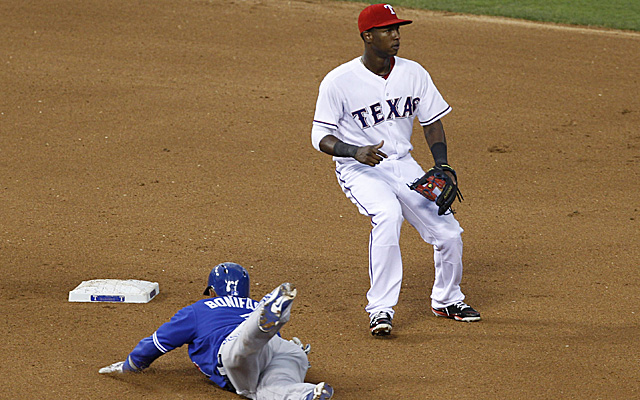 More MLB: Scoreboard | Standings | Probable Pitchers | Sortable Stats | Odds
Highly touted Rangers rookie Jurickson Profar is going to try and learn how to play outfield on the fly. He's never played there before in his entire life, but with Ian Kinsler off the disabled list, the Rangers kept the 20-year-old Profar up in the majors with the intention of making him a utility player.
Rangers outfield coach Gary Pettis is tasked with getting Profar to the point that he's a "functional outfielder," via Foxsportssouthwest.com:
"Gary's good but he's not going to turn him into an outfielder in two or three days," Rangers manager Ron Washington said (foxsportsouthwest.com). "We're going to make sure he gets all kinds of work and when he [Pettis] thinks he's ready and the opportunity presents itself, we'll put him out there. Right now Pro's still got to do his work in other places and do work in the outfield too. About a week, 10 days or something like that, if he gets comfortable out there, you might see him."
Profar entered Monday's game hitting .277/.330/.386 with three doubles, two homers and seven RBI in 92 plate appearances. He's athletic, but he has only played second, third and shortstop in his professional career, with the overwhelming majority of his time in shortstop in the minors.
The Rangers have gotten lackluster production from both left field and center field this season, so moving Profar out there would be in an attempt to boost the offense.