Report: Unnamed Yankee says team weary of A-Rod 'circus'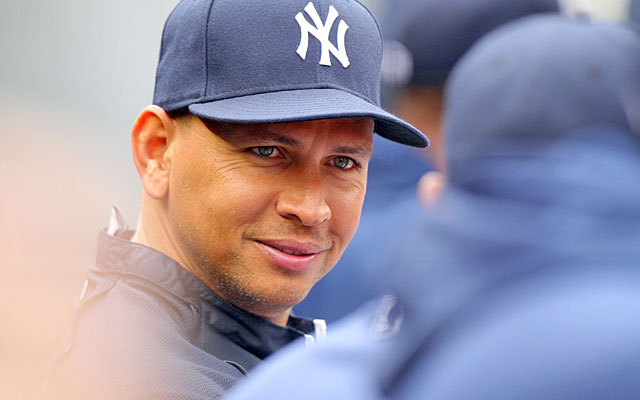 More MLB: Heyman: A-Rod suspension likely | A-Rod gets his own doc | Lifetime ban for A-Rod?
Yankees third baseman Alex Rodriguez is of course likely facing a lengthy suspension for his alleged roled in the Biogenesis scandal, and on top of all of that we have the ongoing controversy about whether A-Rod is actually injured. No surprise, then, that one unnamed Yankee has come forward to express his displeasure at the soap-operatic levels of intrigue.
According to the New York Daily News, which is on the A-Rod story like rickets on Tiny Tim, here's what the anonymous teammate had to say:
"Guys are just tired of it. The media circus that's revolving around Alex is insane — and we haven't even seen him. It just keeps going. It's like a carousel that just keeps going around and around and around. At some point, it has to stop.

"I would like his bat in the lineup. We could obviously use it because the potential for some home runs would help us a lot. But with the circus that's surrounding him right now, I don't think anybody wants that."
File under: decidedly unsurprising. Part of this, of course, is the media's (meaning, mostly, the Daily News's) desire to add layer upon layer of dubiously sourced minutiae to the story, and part of it is A-Rod's longstanding penchant for the weird and childish. Whisk it together and you have a double recipe of the utterly tiresome. That's especially the case if you spend part of your working hours in the Yankee clubhouse.
If a lengthy appeals process is ahead -- and it may well be -- then A-Rod, much to the chagrin of that unnamed teammate, is going to all but establish squatter's rights in the news cycle.
Send help.