Braves acquire lefty Scott Downs from Angels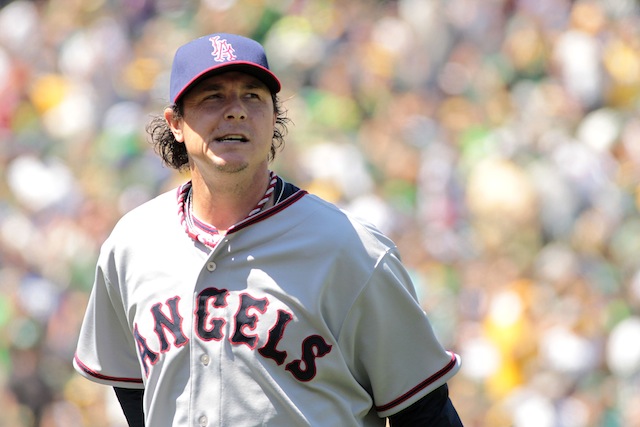 More trade deadline: Tigers pick up Veras | Does Papelbon want out? | Weekly Predictions
This season, the Braves have lost lefty relievers Jonny Venters and Eric O'Flaherty to Tommy John surgery, so it's been widely anticipated that they would seek out a left-handed bullpen arm leading up to Wednesday's non-waiver trade deadline. According to script, they've now acquired veteran lefty Scott Downs from the Angels in exchange for minor-league right-hander Cory Rasmus.
Downs, age 37, has been highly effective since converting to full-time relief work in 2007. This season, he's pitched to a 1.84 ERA, 1.26 WHIP and 2.00 K/BB ratio in 29 1/3 innings. Downs in 2013 has also limited left-handed hitters to a slash line of .196/.255/.216.
As for Rasmus, younger brother of Blue Jays outfielder Colby Rasmus, he was converted to relief prior to the 2012 season and has fared much better since. This season, he's notched a 1.72 and struck out 48 batters in 36 2/3 innings for Triple-A Gwinnett. Rasmus struggled in three appearances for the Braves in 2013.