Compare/contrast: Hank Conger and Mets fan in creepy baby mask
More MLB: Scoreboard | Standings | Probable Pitchers | Sortable Stats | Odds
Courtesy of The Score comes the following very recent image, which is of Angels catcher Hank Conger ...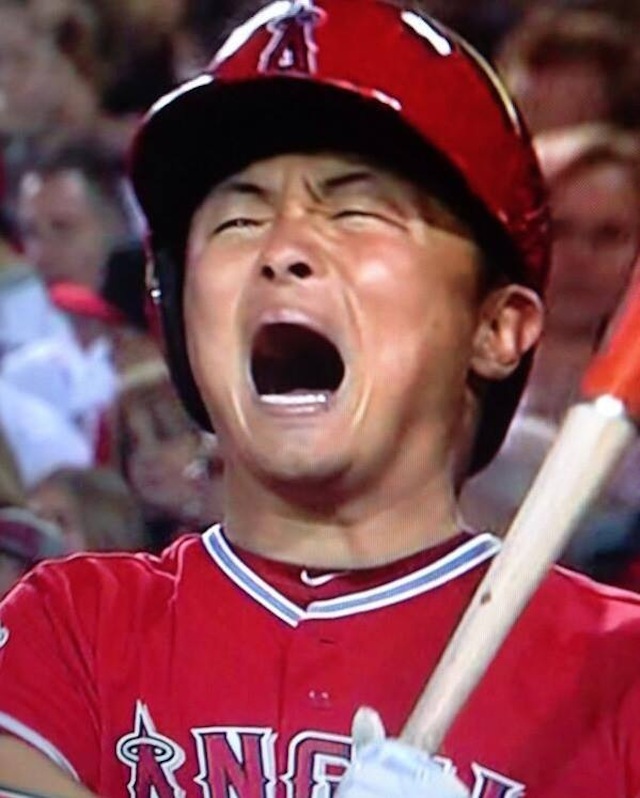 As you can plainly see, Mr. Conger captured here is experiencing acute physical/existential agony or has perhaps been left aghast by contemporaneous baseball events.
Now please do ruminate for a moment on what you have just seen.
If Mr. Conger's hellish visage evokes something -- something other than a Munch painting -- then it is likely this ...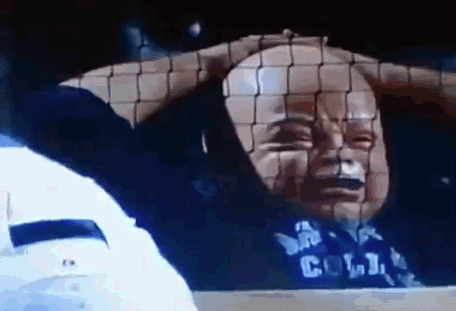 That, of course, is Mets Fan in Unspeakably Creepy Baby MaskTM.
Now, by all means, compare and contrast these two images. But mostly compare.