Jack Clark, co-host fired from radio gig after Albert Pujols-PED flap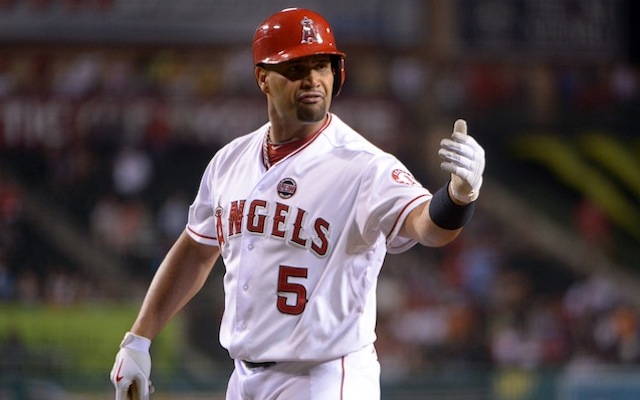 More: Clark accuses Pujols of PED use | Pujols responds
You'll recall that former major-league slugger Jack Clark recently used his talk-radio forum to level a pretty serious accusation at Angels first baseman Albert Pujols -- namely that he, at least at one time, used performance-enhancing drugs. Here's part of what Clark said on his radio show:
"I know for a fact he [Pujols] was [on PEDs]. The trainer that worked with him, threw him batting practice from Kansas City, that worked him out every day, basically told me that's what he did."
Pujols and the trainer that Clark said admitted to injecting Pujols each forefully denied Clark's charges, and Pujols has threatened legal action. Now, Clark and his co-host have been relieved of their radio duties. Dan Caesar of the St. Louis Post-Dispatch writes:
Former Cardinals icon Albert Pujols said late Friday that he plans to sue former Cardinal Jack Clark, as well as those connected with the St. Louis radio station on which he appears, for Clark's on-air steroids allegations about Pujols.

Then shortly after midnight Saturday morning, the company that has put Clark and co-host Kevin Slaten on the air abruptly announced they will not be returning — after just seven shows.
Clark also leveled somewhat veiled accusations at Justin Verlander and former MLBer Shawn Green that were based on absolutely nothing credible, which is arguably more irresponsible than what he said about Pujols. No doubt, though, it's what he said about Pujols and the threat of legal action that followed that cost Clark and his co-host their jobs.
(Wink of CBS eye: Hardball Talk)