Pete Rose: 'I picked the wrong vice ... I should have picked alcohol'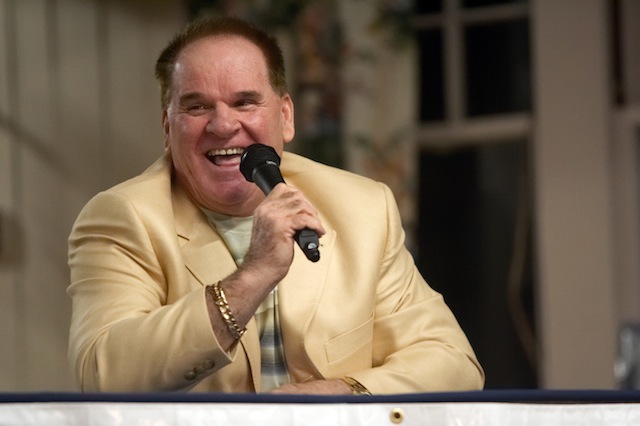 More MLB: Scoreboard | Standings | Probable Pitchers | Sortable Stats | Odds
All-time hits leader, Reds legend and baseball pariah Pete Rose recently appeared on Pittsburgh's 93.7 The Fan to discuss A-Rod, baseball sins and himself. Rose, of course, was in 1989 banished from baseball for life for gambling during his managerial days, and here's what he has to say about all of that:
"You have to understand, I don't call these guys to do shows, they call me. And of course with all this steroid talk and the 12 guys being suspended and A-Rod appealing, they want my input because I'm suspended for life. Hey, everything is a different case. I made mistakes. I can't whine about it. I'm the one that messed up and I'm paying the consequences. However, if I am given a second chance, I won't need a third chance. And to be honest with you, I picked the wrong vice. I should have picked alcohol. I should have picked drugs or I should have picked up beating up my wife or girlfriend because if you do those three, you get a second chance. They haven't given too many gamblers a second chances in the world of baseball."
It's good that Rose has been professing accountability in recent years, but he did the exact opposite of that for far too long. As to his larger point, I also find it strange that baseball doesn't take more seriously crimes against society (DUIs, sex crimes and the like), but the current construct isn't one that punishes things that don't directly affect the game on the field.
For what it's worth, I think Rose should have his day before the Hall of Fame voters -- after all, those on the "permanently ineligible" list weren't barred from the Hall until after Rose's banishment. With that said, I don't think Rose's baseball eligibility should be restored because, quite simply, gambling on MLB games plainly carries with it a lifetime ban. As has been stated many times with regard to Rose's straits, Rule 21 is posted in every clubhouse and has been for decades.
Click through to CBS Pittsburgh to listen to Rose's entire interview.