Countdown to a Pirates winning season: Just six victories away
The Pittsburgh Pirates haven't had a winning season since 1992. So as they approach that elusive (formerly elusive? We'll see ... ) 82nd win, we're counting down with the jersey number of a prominent Pirates player.
The Pirates won in San Francisco Friday, so it's time for another entry into the series.
And a real good option at No. 6 just happens to be current Pirates youngster Starling Marte: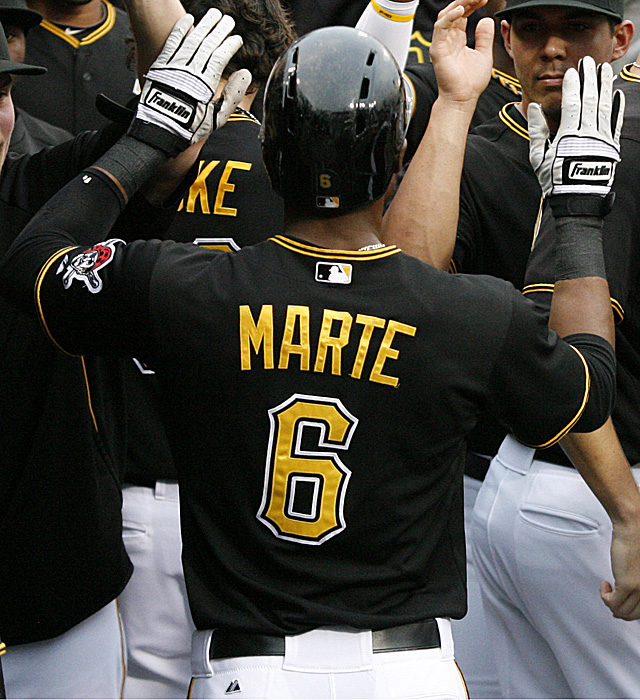 Some others who wore No. 6 for the Pirates: Tony Pena, Smoky Burgess, Orlando Merced and Lee Handley.
The Pirates have now won four of five and are ready to topple this thing here pretty soon. They sit at 76-52, so they'd have to go 5-29 the rest of the way in order to not break the streak.
No jinx here. This is a formality.