What if the Dodgers fired Don Mattingly?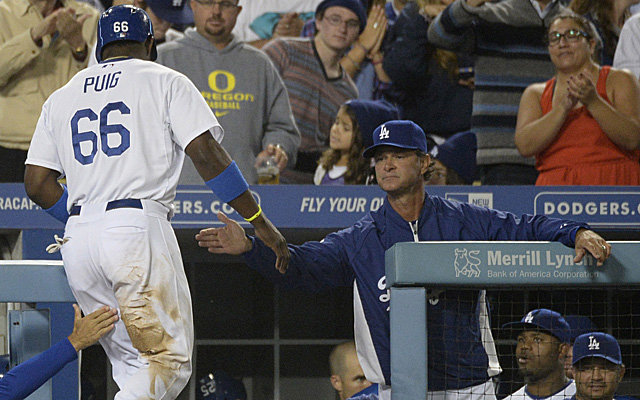 More MLB: Scoreboard | Standings | Probable Pitchers | Sortable Stats | Odds
In thinking about the turnaround the Dodgers have had this season without firing manager Don Mattingly, I can't help but think about what would have happened had he been fired.
Like Mattingly, I'm an Indiana boy and I couldn't help but be reminded of this clip:
Specifically, the 15-second mark is my reference point, when George comes with "I told you, once we got rid of him!"
Let's go back to June 21, when the Dodgers were 30-42. People were calling for Mattingly's head. The Dodgers as an organization even approached Mattingly and told him a change might have to be made. Imagine if he were fired prior to June 22 and the team went on its historic run without him.
The Dodgers have gone 46-11 since then. They've turned a 9.5 game deficit into a 9.5 game lead. They went from last place in a sub-par division to possibly being the favorite to win the National League.
Does that happen without Mattingly? There's enough talent there to make the argument it was only a matter of time and that the manager had a minimal impact, but I do firmly believe managers matter. So we can't be sure what would've happened. One thing we can be certain of, however, is that there would have been an awful lot of know-it-all Georges out there decrying Mattingly's managerial skills had he been canned prior to this hot streak. It may have even handcuffed his ability to get another job as manager the rest of his career.
Instead, he's going to get lots of support for NL Manager of the Year. Baseball's a funny game sometimes.