Pirates clinch non-losing season, need one more for winning season
Ever since the Pirates got within 10 wins of 82, we've been counting down with visuals to them hitting paydirt at 82 and clinching their first winning season since 1992. Here's how far away they are, in math form of two of Pittsburgh's all-time greats.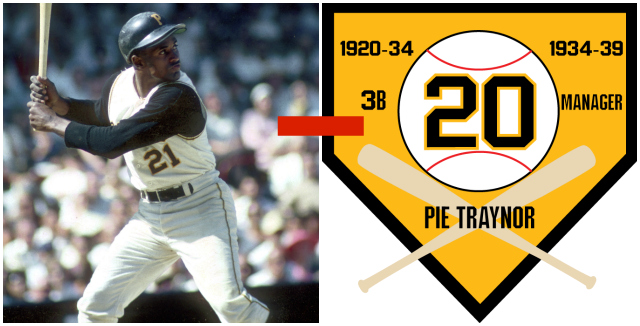 Yes, Roberto Clemente's 21 minus Pie Traynor's 20 gets us to one. The Pirates are just one win away from clinching a winning season and it's only Sept. 3. It's finally here, Pirates fans. The wait is over.
Additionally, semantics dictate we need to point out that the Pirates' streak of futility is sometimes referred to 20 straight years with a losing season. From that point of view, it's 100 percent over, because even if they lose their final 24 games -- I'll pause for laughter -- they'll end up 81-81, which is obviously not a losing record. I think No. 82 is most important in terms of the streak.
Kudos, Pirates, on getting -- or nearly getting -- that monkey of your collective backs. Once one more win is achieved, we can stop talking about the streak and pay attention only to the NL Central race, where the Pirates lead the Cardinals by two games and the Reds by 3.5.