AL Manager of the Year Watch: Farrell still the front-runner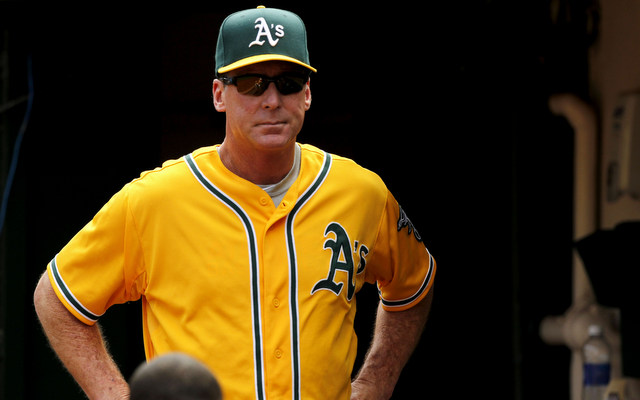 Awards Watch: NL MVP | AL MVP | NL Cy | AL Cy | AL Rookie | NL Rookie | NL Manager
The last entry into this week's update on the major award races looks at the American League Manager of the Year, or better described as the manager of the team that most exceeds expectations. That's essentially what the award has boiled down to and there's nothing wrong with that. Managers are hard to evaluate because so much of what they actually do happens behind the scenes.
Again, this isn't who we endorse for each award. It's just a snapshot in time of the various races and the likely winners based on voter tendencies and all that stuff.
John Farrell, Red Sox: When you go from worst to first -- Boston comes into Friday's action with a season-high 6.5-game lead in the AL East -- you've got a pretty great Manager of a Year candidate. The Red Sox have the best record in the league and eclipsed last season's win total about a month ago. With a turn around like that, the man calling the shots usually gets rewarded.
Terry Francona, Indians: If the Indians, who continue to hang around the wild-card race, manage to sneak into the postseason (with an assist from their cupcake September schedule), Francona is going to get a ton of credit as the first year manager. He's got the resume and big name chops to steal the award if the Tribe steal a playoff spot.
Joe Girardi, Yankees: Girardi is in the same boat as Francona, really. If the Yankees can grab a postseason berth after playing with a skeleton crew for much of the season, he'll garner a ton of support. Add in his masterful handling of the Alex Rodriguez situation -- has he been a distraction and derailed the Yankees as so many expected? nope -- and Girardi's got a strong Manager of the Year case (if they get in).
Joe Maddon, Rays: Despite being an extremely competitive team for more than a half-decade now, the Rays are still considered an underdog and are praised whenever they succeed. Maddon gets a lot of the credit because he gets the best out of a roster born from a bad financial situation, and also because he's likable and willing to think outside the box. That goes a long way.
Bob Melvin, Athletics: Bobby Cox (2004-05) is the only man to win back-to-back Manager of the Year awards. That doesn't mean Melvin is automatically at a disadvantage after taking home the trophy last year, of course. In fact, if his team can once again hold off the Rangers and win another AL West title, he could wind up winning the whole thing ahead of Farrell. At the very least, he would be a legitimate competitor.