PHOTOS: Remember, Wrigley Field was NFL venue back in the day
The NFL season is now underway, so let's use that as an excuse for a stroll down memory lane. Specifically, Cubs home Wrigley Field was once home to the Chicago Bears. Actually for a while, as the Bears called Wrigley home from 1921 to 1970.
Here are some pictures of the old ballpark, back when it was a multi-purpose stadium.
From 1933 (Getty Images):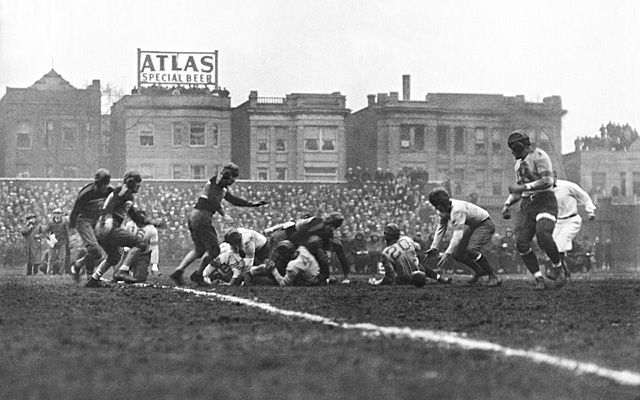 Excellent look at the awkward goal posts of yesteryear (Getty Images):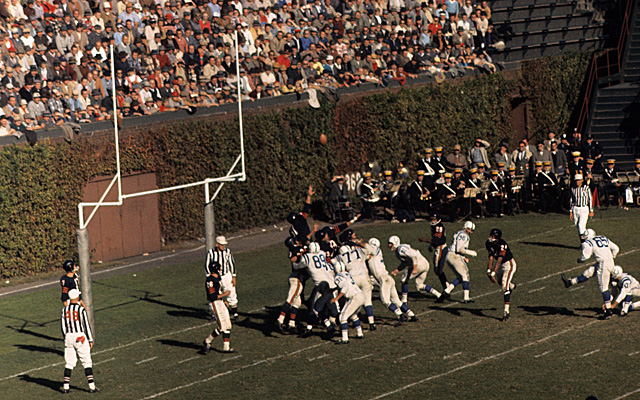 Gale Sayers with ivy in the background! (USATSI)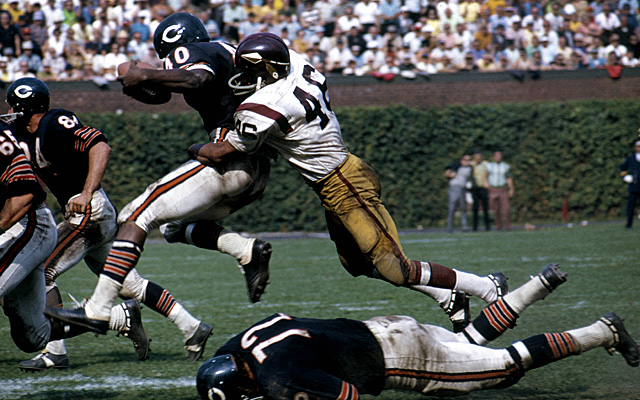 Sayers again, with a cloud of dust. (USATSI)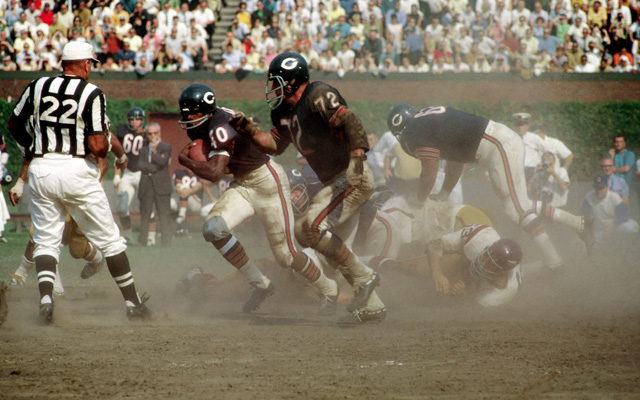 Finally, an aerial shot, thanks to Ballparks.com:
(Yes, it's a slow news day).