GM Brian Cashman says Yankees want to re-sign manager Joe Girardi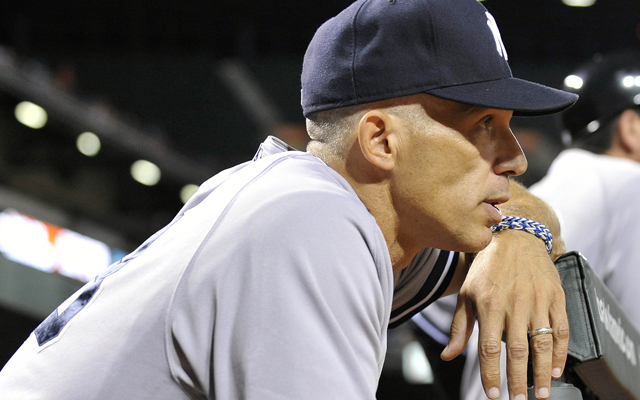 More: Twins: Gardenhire extended | Royals: Yost extended | Rangers: Washington to return
With their season ending on Sunday, the Yankees have already started their offseason and hope to get back to the postseason in 2014. Their biggest item this winter -- aside from Robinson Cano's impending free agency -- is working out a new contract with manager Joe Girardi. His deal expires on Oct. 31 and his hometown Cubs are looming.
During his annual end-of-season press conference on Tuesday, GM Brian Cashman made it very clear the Yankees want to retain Girardi. "We have an interest in clearly trying to keep him," said the GM. "I think he likes it here. We're going to give him a real good reason to stay."
Cashman confirmed he met with Girardi "for a while" on Monday to discuss things, and will meet with agent Steve Mandell on Wednesday to continue talks further. "After tomorrow, I think I'll get a real good feel for where we're at," added Cashman.
Girardi, 48, has already said he wants to return to the team next year. He also said he needs to talk to his family before making any final decisions. Girardi grew up in Chicago but downplayed his connections to the city recently. If nothing else, the Cubs give him some nice leverage in contract talks.
Since replacing Joe Torre in 2008, the Yankees have gone 564-408 (.580) with three first-place finishes and one World Series title under Girardi. He won the 2006 NL Manager of the Year award with the Marlins.