Braves leave highest-paid player Dan Uggla off NLDS roster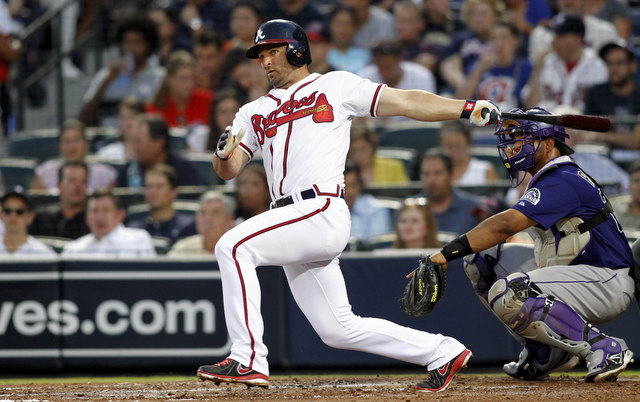 More NLDS: Braves vs. Dodgers: Who has the edge?
The Braves announced their 25-man NLDS roster on Wednesday, and noticably absent was their highest paid player: second baseman Dan Uggla. He hit .179/.309/.362 (83 OPS+) with 22 home runs this year -- including .122/.295/.184 (40 OPS+) in September -- while earning $13 million.
With Uggla off the roster, Elliot Johnson is expected to start at second base for Atlanta in the postseason. Here is the roster the team announced:
The team is leaning towards starting Garcia in Game 4, if necessary. Left-handers Paul Maholm (10-11, 4.41) and Scott Downs (2.49 ERA) join Uggla as notable omissions. Maholm and the injured Tim Hudson are the team's two highest paid starting pitchers.
The Braves open their best-of-5 NLDS matchup with the Dodgers at Turner Field in Atlanta at 8:30 p.m. ET on Thursday.