The morning after: Time for pride, Pirates fans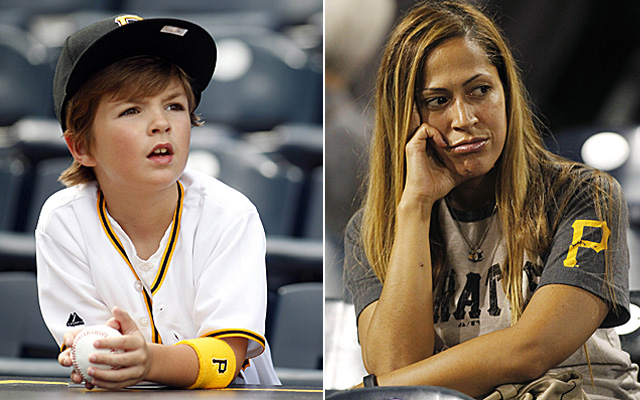 Pirates bounced by Cardinals: Quick hits | R.I.P. Pirates
OK, Pirates fans. You've had time to sleep it off. The sadness -- and probably, yes, the anger -- still kind of lingers, I'm sure. But today at some point, it's time to be proud once again. It's been far too long, of course, but for the first time since losing to the Braves in the 1992 NLCS, you can head into an offseason with pride. That's why your heads should be up at some point today.
Hey, I don't blame you if it isn't right away. I don't blame you if it's not until tonight. But before you go to bed tonight, please work in a smile. Work in some pride in your team once again. Get that chin up. Maybe even add a little to-yourself fist pump. You deserve that much. We all know. We've all been there, as sports fans, at some time or another in some capacity. It comes with the territory.
For me, I look back to 2002. My beloved Indiana Hoosiers made an unlikely run to the national championship game in basketball. They were a five seed, but knocked off the mighty Duke Blue Devils in the Sweet 16 and then took down a superior (on paper) Oklahoma team in the Final Four. Still, after seeing my pride and joy lose to Maryland in the championship game, I was pretty damn bitter. No one is ever happy when his favorite team loses, even if the winning result would have been gravy.
But since then, I've come to look back on that team as one of my favorites ever. They weren't supposed to even be there. Not even close. Obviously I'm still unhappy about the finale and wish they would have won, but that can never erase or even come close to outweighing the positive memories that team gave me.
And that's how I feel like Pirates fans will eventually look back on this team. Yes, the Pirates have talent. Yes, they'll be contending again several times in the near future. No, actual Pirates players like Andrew McCutchen and Neil Walker shouldn't feel happy about being bounced in a series where they came close to knocking off the mighty Cardinals. This isn't Little League. Participation trophies -- even in the playoffs -- don't play. Rings do.
But the players aren't fans. They are professionals. This is their job. If you're a fan, it's totally different. Watching the team and living and dying with each pitch is a veritable hobby. At the end of the day, it's just for fun. And the bottom line is heading into the season, the number of people who actually thought these Pirates could take the top seed in the NL to the fifth game in the NLDS round is around the same number who believed the Astros wouldn't finish in last place in the AL West. That number is drastically dwarfed by the number of media and fans alike who kept telling you, Pirates fans, that your favorite team would collapse in August or September due to laundry ("BECAUSE THEY'RE THE PIRATES!").
They didn't. The Pirates never collapsed. They stood toe to toe with the biggest powerhouse in the National League after advancing past a talented Reds team in the wild-card round. This ballclub has brought pride back to the black and gold in the city of three rivers.
So my advice to the hurting Pirates fans today is to forget about the hurt and instead focus on all the fun you've been provided by this team, as painful as it might be less than 24 hours after being bounced from the playoffs. It's been far too long, but I would hope the overwhelming sentiment is this team made up for it -- not to mention that the fun is likely just beginning.
So, instead of the bad, focus on moments like these:
You deserve as much, Pirates fans. The 2013 season will go down as one of your favorite seasons ever, even if it doesn't that feel that way Thursday morning.