ALCS Game 1 Red Sox-Tigers starting lineups: Peralta in LF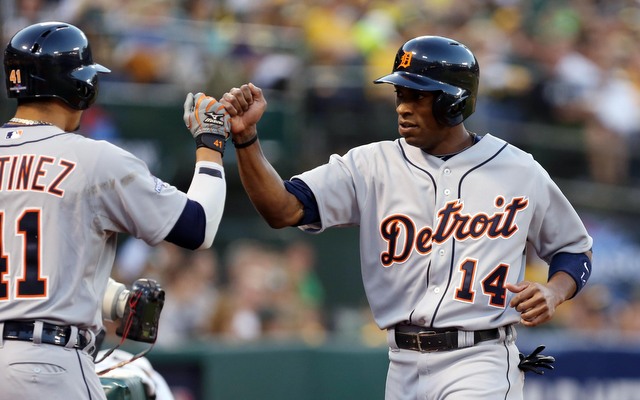 More ALCS: Game 1 pitching preview | Who has the edge?
BOSTON -- The Red Sox and Tigers kick off their ALCS matchup with Game 1 on Saturday night, at Fenway Park in Boston. First pitch is scheduled for a little after 8pm ET and can be seen on Fox.
Both teams announced their ALCS roster earlier today and there was only one change: Detroit swapped right-hander Luke Putkonen for left-hander Phil Coke just to have another southpaw in the bullpen. Otherwise both rosters remained the same. Here are the starting lineups:
Starting pitcher: Anibal Sanchez, RHP
Starting pitcher: Jon Lester, LHP