World Series Game 1 weather: Rain possible, but unlikely
BOSTON - There shouldn't be rain for the start of the game, but we may well see some later in Game 1 of the 2013 World Series between the Boston Red Sox and St. Louis Cardinals.
Here's a view of the clear skies, roughly five hours to game time: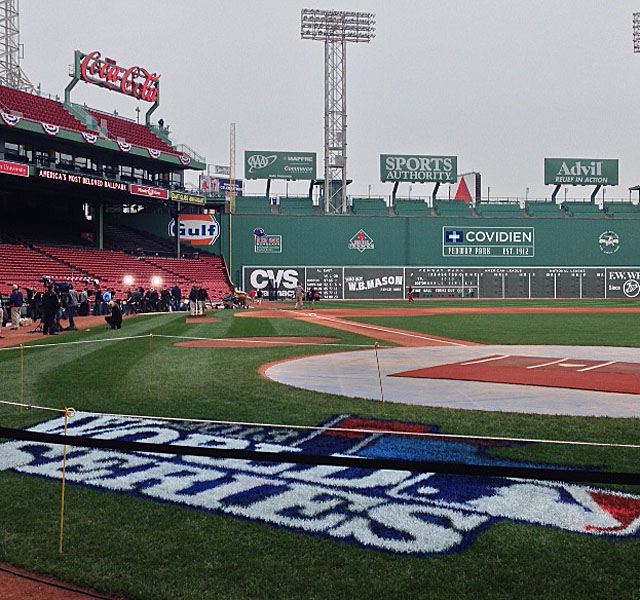 The weather.com forecast shows that it'll be rather bearable for this time of year come gametime in Fenway Park. At first pitch, it's supposed to be 49 degrees with no chance of rain and very little wind.
The chances of rain throughout the game, however, go up a bit. From the 9:00 through midnight hours, there's a 20 percent chance of rain.
Still, it doesn't look ugly, so we should be good for go for baseball.