World Series View of the Day: Intersection of outfield wall, bullpen
More photos: Sights in and around Fenway Park | Ted Williams' red seat
BOSTON - Since I enjoy taking pictures of ballparks way too much, I've found another avenue through which to do it. Before each of the (hopefully seven) games of the 2013 World Series, I'm going to post a "view of the day." That is, I'll find a seat that's in an extreme or quirky spot in either Fenway Park or Busch Stadium.
For Wednesday, we're going with this view.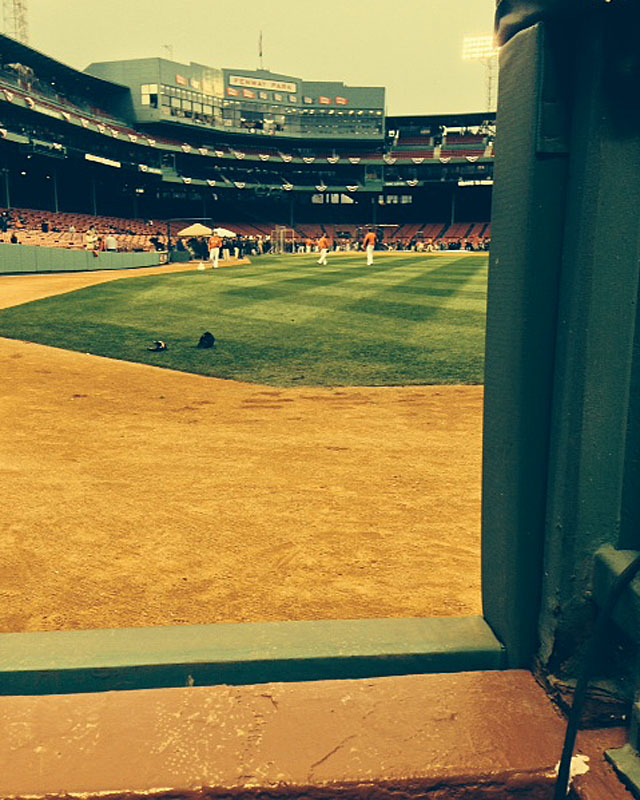 That is right field box 1, row A, seat 1. The corner of the ridiculously short right-field wall and the opposing bullpen. See, here's the look if you turn to the right.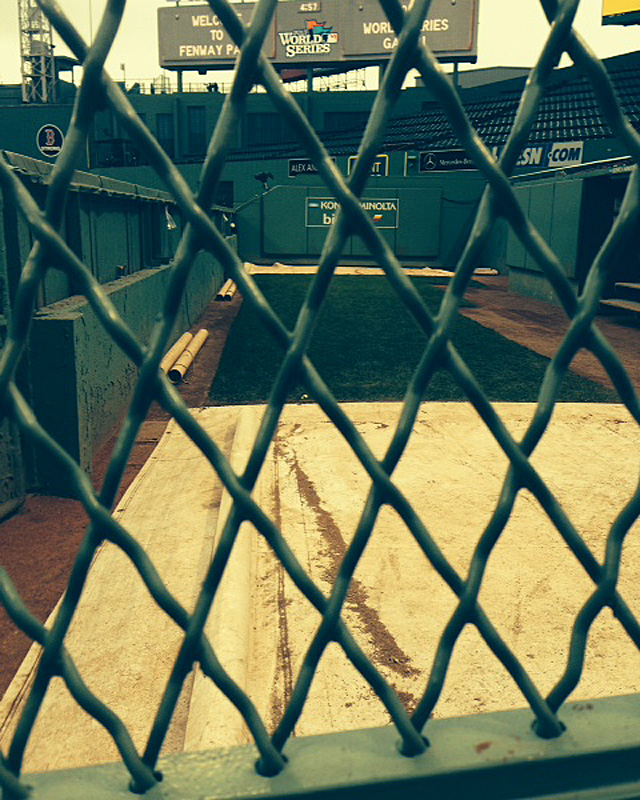 What a great seat. If you've ever sat there for a game, let us know.
Funny sidenote: While I was sitting in the seat, Jake Peavy came through the field-access door and sat two seats away from me.