Red Sox-Cardinals World Series Game 3 lineups: Ortiz at first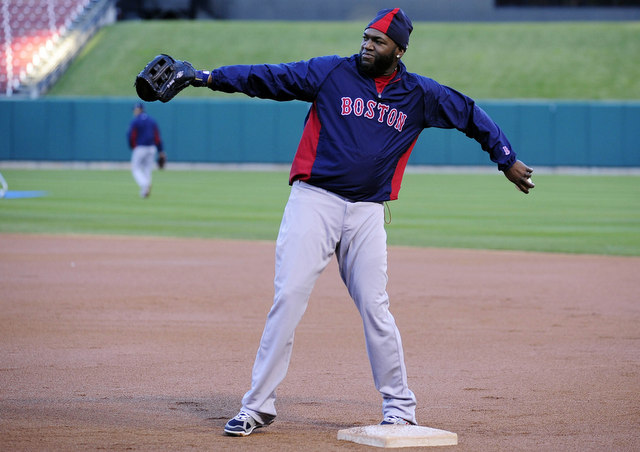 Game 3: Defense matters | Quick hook time | Pitching preview | Weather
ST. LOUIS - We're all set for an 8:07 p.m. ET (7:07 local time) first pitch for Game 3 of the World Series between the St. Louis Cardinals and Boston Red Sox on Saturday.
The lineups are out, and the most noteworthy thing to watch was the loss of the designated hitter in moving to the NL ballpark. The Cardinals have elected to use Matt Adams at first and leave Allen Craig on the bench, while the Red Sox are going with David Ortiz at first over Mike Napoli.
Here's how they'll line up.
Visiting Red Sox
1. Jacoby Ellsbury, CF
2. Shane Victorino, RF
3. Dustin Pedroia, 2B
4. David Ortiz, DH
5. Daniel Nava, LF
6. Xander Bogearts, 3B
7. Jarrod Saltalamacchia, C
8. Stephen Drew, SS
9. Jake Peavy, P
Home Cardinals
1. Matt Carpenter, 2B
2. Carlos Beltran, RF
3. Matt Holliday, LF
4. Matt Adams, 1B
5. Yadier Molina, C
6. David Freese, 3B
7. Jon Jay, CF
8. Pete Kozma, SS
9. Joe Kelly, P