Red Sox-Cardinals World Series Game 4 weather: More of the same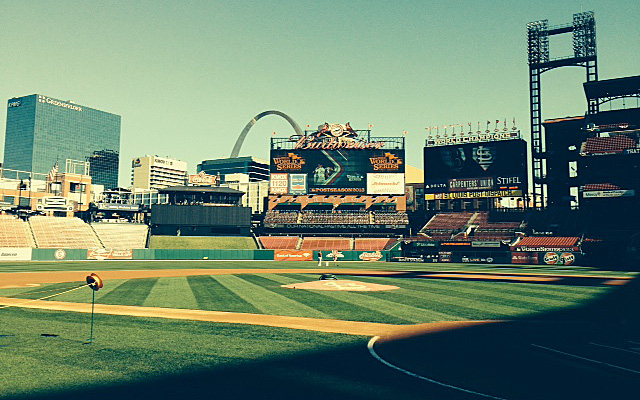 Game 4 pitching preview: Buchholz vs. Lynn
ST. LOUIS - We've been blessed with great weather so far in the World Series -- so long as being a bit chilly is acceptable, and I'm ready to accept it in the last week of October -- and that should continue for Game 4 between the Red Sox and Cardinals in Busch Stadium.
Sunday is a beautiful day here in St. Louis. There isn't a cloud in the sky and it's quite pleasant. Game time temperatures should dip down into the mid-40s again, but that isn't frigid by any means.
The main thing is not having play affected by the weather, and it looks like we're set to be in the same position as Saturday night, as the weather.com hourly forecast shows a zero percent chance of rain and minimal wind througout the game.