Brewers exercise 2014 club option for outfielder Norichika Aoki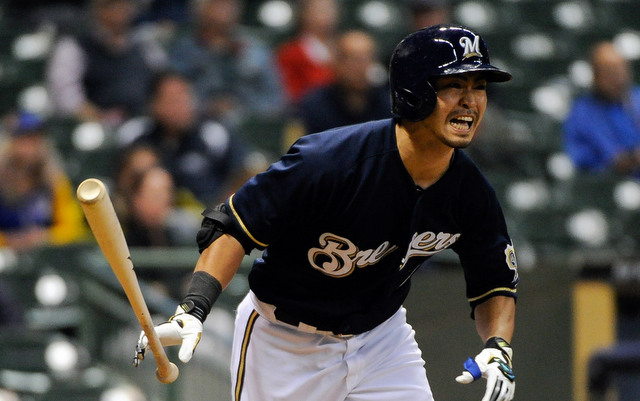 As expected, the Brewers announced they have exercised their 2014 club option for outfielder Norichika Aoki. The team had until five days after the end of the World Series to make a decision, but there was no point in waiting. He will earn just $1.5 million next year.
Aoki, 31, hit .286/.356/.370 (99 OPS+) with eight home runs, 20 stolen bases and more walks (55) than strikeouts (40) in 674 plate appearances for Milwaukee this season. He's put up a .287/.355/.399 (103 OPS+) line in 306 games since coming over from Japan during the 2011-12 offseason.
The Brewers acquired Aoki from the Yakult Swallows through the posting system. They paid a $2.5 million posting fee and signed him to a two-year contract worth $3.25 million guaranteed, plus the club option. Aoki has been a bargain, amassing 6.5 WAR in his two years with the team.
Aoki will join Carlos Gomez and Ryan Braun in the club's outfield next season. Braun will be returning from his 65-game suspension stemming from his ties to Biogenesis.